Puppy Love
Photo by Tamas Pap on Unsplash
2020 might have been the year of the puppy.
Truthfully, it was the year of a lot of things. It was the year of the plague, the year of the unknown. It was the year to bake bread and plant gardens and find ourselves immersed in nature because we didn't know what else we could do while social distancing. It's the year when "social distancing" began to roll off our tongues with greater familiarity and when PPE became lingo that left the medical profession and came home to us all. 2020 was one for the books, but it was also a year when many of us decided we'd put off pet ownership long enough.
I had been planning to get a puppy for years. Even before COVID-19 changed everything, I thought it was time to start seriously thinking about the perfect puppy for my family. By Fall, I brought home the cutest black and tan Welsh terrier. He was just over three pounds, and he immediately captured our hearts. If we went a little overboard in the name of puppy love, who could blame us?
Research has shown that pets can support better physical and mental health. But pets aren't a cute accessory to have around when we need a boost. They're living creatures who need care, too. They'll only be puppies for a short time, and as a new pet parent, it's entirely acceptable to go a little overboard in the name of puppy love.
6 Ways to Spoil Your Pup
Buy the Treats
Treats are great for rewarding good behavior and helping to housetrain indoor pups. It's also just fun to see their cute little faces light up when we give them a little special something. Go ahead and buy the treats, but make sure to do your research to be an informed consumer. Visit The Fetch House in Madison to pick up a special treat for your puppy.
Accessorize
Not everyone wants to put their pup in an outfit, and not every puppy wants that to happen. However, there are some puppies who love their outfits and accessories even if they don't want to be shoved into a purse and toted around. Find what works for you and your fur-baby, and have fun with it! The Fetch House has outfits available, and you can also check out the pup section at Madison Grace Home at 119 West Jefferson Street in historic downtown Madison.
Subscription Boxes
BarkBox is my subscription box of choice, but others have their benefits, too. Each month, we get new toys and treats based on my puppy's growth. It's a fun way to get fresh puppy supplies without breaking the bank.
Insta-puppy Life
Yes, my puppy has an Instagram. No, it's not a requirement for pet ownership. My cute pooch has even managed a couple of endorsements out of the deal, although I mostly post just to share his adorable puppy face with other pet lovers. I'm not saying my dog has more Instafriends than I do, but one day, it could easily happen. It's fun to have a community of other dog owners, and it's a great way to celebrate your pet.
Exercise Your Pup
Puppies need regular walks and not just time in a yard or quick trips outside for bathroom breaks. My high-energy pup gets to run around like crazy at a dog park since we don't have a backyard, but he also gets walks around town. Indoors, he likes to play fetch until one of us (me. It's me.) collapses in exhaustion.
Happily, exercising our puppies means we get exercise, too. It's a great way to stay active and healthy while bonding with the new addition to our families. Enjoy the Bark Park or take them on a short hike at the cross country trail at Bill Wood Park. Nearby, Hard Labor Creek State Park in Rutledge is also a great place to exercise your furry family member, and walking through the historic district in Madison never disappoints. You'll notice water bowls throughout the historic downtown area.
There are even fitness accessories you can buy to enhance your activities. My pup has a life jacket for water sports, a backpack for long hikes, a bike-specific leash to get out his high energy, and even a bike carrier so he can relax when he doesn't want to run alongside me. Have fun with it, and enjoy the benefits of being fit with your pet.
Socialize Your Fur-Baby
Dogs need to be socialized. The downside of a dog park is that it's impossible to know if other visiting dogs have received vaccinations. Utilizing doggy daycare can be a safe way to socialize our pets. Main Street Vet, Madison Veterinary Clinic, and--soon--The Fetch House all offer doggy daycare.
Having a pet of any kind is a big responsibility — one we should take seriously. While vet visits, flea and heartworm treatment, and even spaying or neutering are important, it's also totally acceptable to celebrate our pets. Annoy everyone on social media with one hundred new photos a day. Go all out on that dog bed you know your dog doesn't really need but is so cool you can't resist. Enjoy being a pet owner.
After all, life is short. Dogs' lives are even shorter. Spoil the puppy — and enjoy every minute of it.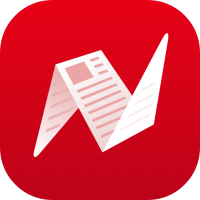 This is original content from NewsBreak's Creator Program. Join today to publish and share your own content.