I'm not an expert on cleaning or organizing, but I do know a bit about stress as a former therapist. I'd like to offer a few simple ways to clear the clutter and reduce our stress. Each of these only takes a few minutes, but they could give us a sense of calm and control when we're done.
9 Quick & Easy Ways to Lower Stress
Clean Up Social Media
We can hide, unfollow, or unfriend people on social media who bring stress and drama rather than joy. We don't need updates from everyone. Restricting who we see and interact with can be a powerful stress reliever.
We can also make sure to follow the accounts that are meaningful to us. Residents can follow pages like Main Street Madison to stay informed about upcoming events. Following local businesses can alert us to sales, specials, and events in the area to help remind us to shop local and support small businesses. Cleaning up social media can also mean following more positive accounts and building stronger social support.
Clean Up Emails
We can unsubscribe from all the emails we often delete or ignore but never open. Instead of an overflowing inbox to deal with, we'll have more time to focus on the content we actually prefer to receive. This may take more time at the outset than just hitting delete, but it will save us time in the long run.
Clean Up Entertainment
We can clean up our DVR and/or watch lists to remove shows we no longer watch or care to see. We can also stop watching any shows that no longer make us happy no matter how much time we've invested in them already. We can also clean up our music playlists, removing songs we always skip and the ones that no longer feel good to us. Adding new music and keeping old favorites can be a way to improve our energy, too.
Become a Nurturer
We can take care of something other than ourselves — even if it's an online farm or electronic pet. While it seems like another responsibility rather than a way to clear clutter, nurturing something else can be a way to focus on growth, accountability, and consistency. Plants are my preference, but anything that involves nurturing can help us shift our perspective and improve our frame of mind.
Clean Up Our Contacts
We can clean out our contacts lists and remove those with whom we no longer communicate. Unless we have a clear and valid reason to keep those contacts, it's probably time to delete them. This may not seem like a stressor, but it can create a sense of ease when our contacts are only those who are a part of our support system.
Donate the Clutter
We can donate or recycle old magazines lying around the home or office. Sometimes, clutter is simple. If we get overwhelmed with objects like magazines, there's an easy, eco-friendly solution. We can also give old books away to the local library if they aren't a valued part of our home library collection. The Morgan County Library hosts an annual book sale with donated books. Proceeds go to benefit the local library and help provide support for library-sponsored events.
Check for Expiration Dates
We can regularly check for expiration dates. Doing a sweep of food in our fridge and pantries can help us be more aware of when something like condiments expire and need to be tossed out. This also applies to skincare products, cosmetics, and medicine.
Focus and Clear
We can pinpoint objects that encourage clutter and focus on one at a time. I have a table that attracts a collection of assorted objects. I have a drawer that seems to attract junk. When we see this happening, we can give ourselves five minutes to make a quick dent in clearing it.
Become Conscious Consumers
We can focus on balance when it comes to buying. If we're bringing something new into our homes, we may want to consider what it may be time to take out. It also helps to stay away from "sale" items we don't need that don't contribute positively to our environments. While retail therapy can be enticing, keeping it balanced can help us avoid overwhelm and clutter.
I feel like the least organized person on Earth, but when I look at how much I manage on any given week, I know that's not true at all. I keep my work organized and my week planned. When clutter starts to build around me, so does my stress level. When I find small ways to tackle it, I can feel my stress easing.
Life is stressful enough. Eliminating toxic people just isn't enough. Sometimes, we need to do a frank appraisal of our environments and ask ourselves if they are contributing to our peace or to our stress.
Important Dates in Madison To Help Clear Clutter
City residents enjoy daily limb and leaf service. Unbagged grass clippings and limbs under 4-feet should be placed near the curb where they don't intrude on the street or sidewalk.
"The Junk Truck" rolls through Madison on Wednesdays and will pick up old furniture, appliances, rolled carpets, and related items. This should not be placed on the street or sidewalk. Instead, leave these items near the curb for pickup. For larger items, contact (706) 342-1216 to request roll-away service.
Hazardous waste items--including cooking oil, paint, household pesticides, used electronics, and household batteries-- can be taken to the Transfer Station Recycling Center on weekdays from 11:00 a.m. to 3:30 p.m. and on Saturdays from 8:00 a.m. to 12:00 p.m. These items are also collected at the annual Community Shred in April.
Shred sensitive documents at the Madison Main Street downtown shredding and recycling event each year at the Community Shred in April.
Visit the permanent drop-box for the appropriate and honorable disposal of worn American flags at the Madison Public Safety Building at 160 North Main Street.
To dispose of film plastic – including plastic bags, dry cleaning bags, and paper towel packaging - visit Ingles at 1441 Eatonton Road, Lowe's at 1821 Eatonton Road, or Wal-Mart at 1681 Eatonton Road.
To dispose of compact fluorescent light bulbs, bring them to Lowe's of Madison at 1821 Eatonton Road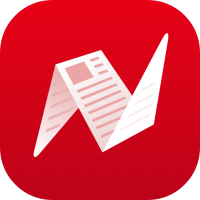 This is original content from NewsBreak's Creator Program. Join today to publish and share your own content.