Crush your workout--and your recovery!
Photo by Dara on Unsplash
Morgan County, Georgia, has several fitness options including Madison Fitness Center, Uptown Athletic Club, and both Zumba and Yoga classes offered through the Rutledge Community Depot. We also have athletic fields, cross-country trails, and a walking path through the historic district in Madison. Morgan County is also a popular destination for cyclists, and local Hard Labor Creek State Park in Rutledge is the perfect place to hike, kayak, canoe, or paddleboard.
Keeping fit is important for both physical and mental health. As important as it is to focus on our health, part of that includes a focus on our workout recovery. Feeling sore after a workout could be a result of Delayed Onset Muscle Soreness (DOMS). This is the pain and discomfort that you feel within 1-2 days of a workout. DOMS is a result of intense exercise, but a solid recovery plan following a workout can help ease any discomfort.
10 Workout Recovery Tips
Massage Gun
Invest in a massage gun. It is an expense, but it's far less expensive than booking a regular massage to deal with the normal aches and pains of a new workout routine. I've made using it a part of my daily fitness plan. Within a couple of hours of exercising, I take the time to massage out any discomfort. It's a soothing part of my day, and it helps me stay on top of muscle soreness before it becomes unbearable.
Foam Roller
A foam roller can also be used to massage out those aches. It's a more affordable alternative to the massage gun. My fitness routine includes both, but either one can aid our muscles in recovering.
BCAAs
Branched-chain amino acids (BCAAs) are the amino acids that make up protein. They build muscle, reduce fatigue, increase fat-burning, and help prevent muscle soreness. Because the body doesn't make BCAAs, we can only get them through food or supplements. By adapting our diet and/or taking BCAA in powder form, we can support our workout and recovery.
Protein
Protein is essential to workout recovery. Whether we add it into our diet or drink it in shake form, this is a part of our recovery we don't need to skip. It can help us increase strength and lead to muscle recovery.
Rest Days
We might be tempted to skip rest days when we're invested in a new exercise regimen— afraid that taking a day off could wreck our goals. A rest day is actually very important for recovery. We need to take the time to allow our bodies to rest in between. To avoid losing our momentum, we can always add in intentional rest with a short restorative yoga practice, a meditation, or even some simple stretches.
Warm-ups, Cool-downs, and Stretches
Getting fit and healthy is great, but it's important to consider safety when we're embarking on a fitness journey. Using warm-ups, cool-downs, and stretching can help prepare our bodies for exercise and help us recover afterward. By taking a few minutes before to prepare and after to recover, we may be more likely to avoid strain or injury.
Epsom salt baths
An Epsom salt bath can be soothing for tired muscles. It's also a simple and low-cost solution for workout recovery that doesn't require any equipment. Add this to your workout recovery routine.
Book a Massage
While I do recommend a massage gun for regular use, treating ourselves to the occasional massage for meeting goals can be a motivation and reward for consistency and progress. Saving for this splurge can be a good way to prioritize self-care. Book your massage at Pure Bliss Spa located at 131 West Jefferson Street in Madison.
Hydrate
It's important to stay hydrated when working out regularly. Drinking plenty of water is important on both workout and recovery days. According to Harvard Health, most individuals should drink four to six cups of water a day, but those with some medical conditions may need to drink less to avoid water retention. Additionally, when sweating heavily due to heat or exercise, it's advisable to drink one to three cups of water every hour.
Intuitive Eating
When I'm planning my meals, I'm not focused on weight loss or calories as much as I am on nutritional value. I ask myself what will pack in the protein and vitamins I need for the type of workouts I'm doing. I try to eat more intuitively — eating when hungry and focusing on the foods that help me feel better. I also frequent Madison Square Nutrition to pick up protein smoothies or loaded teas to help support my workout recovery.
By focusing on intentional nutrition, I'm making better choices — and making sure those better choices are also delicious ones. I don't feel deprived, and I'm making sure to eat enough to support my level of activity. With that being said, I have a regular pizza night as a reward for staying on top of my workouts. It's one of my favorite things, and I don't believe in restrictive diets outside of health conditions. I do, however, believe in balanced eating and exercising enough to eat what I want without going crazy with it.
I love staying active, but I'm not an expert. Instead, I took the advice of other fitness enthusiasts in online Peloton groups to learn what worked for them and then followed that up with independent research from health experts. While we're leveling up on diet and exercise, it could help to focus on recovery, too. If we do that, we just might get fit, have fun, and fit in self-care, too.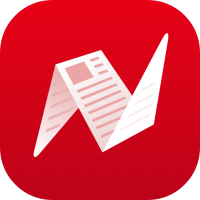 This is original content from NewsBreak's Creator Program. Join today to publish and share your own content.