Firefly Nights
Photo by Crystal Jackson
The last of the Firefly Nights events hosted by Madison Town Park and Main Street Madison is on Thursday, July 29th at 7:30 pm in Town Park in Madison, Georgia. These events have been sponsored by Main Street Vet with additional support from the following sponsors: Amici, Dock 103.9, Ferst Readers, Morgan County Citizen, Groove Addicts, Morgan County Recreation Department, Peak Steel Buildings, and United Bank.
Thursday's event will feature Ronnie Pittman's Vinyl Review in concert. Come out and listen to local favorite MaCayla Cook who will open the show at 7:30 pm. Then, stay for classic rock and roll hits from the 1970s and 1980s.
Firefly Nights have historically been a two-day event featuring a family night and a date night. This year, with social distancing and ongoing COVID-19 safety precautions, this outdoor event has been stretched over the summer. It began in early July with a kid-friendly juggler, magic show, and Tom & Jerry movie. The following week featured music by the Hobohemians. Last week's Firefly Nights event featured The Four Fathers in concert followed by the 1984 film Splash starring Tom Hanks and Daryl Hannah. The final Firefly Nights event is not to be missed. Make sure you're on the lookout for the FREE shirts from featured sponsor Main Street Vet. Come out and get your groove on to the Vinyl Review.
Tips to Enjoy Firefly Nights
Bring a picnic blanket, camping chairs, or lawn chairs. Make yourself comfortable, and enjoy the show.
Stop by one of the local restaurants for takeout to bring to the park. Ask about Firefly Night specials. Remember that shopping local includes supporting local area restaurants.
Bring your own snacks and drinks. Stay hydrated out there.
Dress for the weather. Early weather projections for Thursday show sunny skies with a low of 72°F and a high of 99°F. The sun will set around 8:36 pm. Humidity will be 58%. Winds will be light and variable.
Don't forget your sunscreen!
Be sure to pack bug repellent. After all, it is summer in Georgia. You can even make your own DIY repellent.
For those with small children, bubble wands and sidewalk chalk can go a long way to keeping them happy while you're enjoying the music.
Grab your dancing shoes (metaphorical or otherwise), and don't be shy about enjoying the music.
Bring a friend or make a new one.
This will be the last Firefly Night of the season. Enjoy the music, appreciate the beautiful backdrop of Madison's Town Park at night, and remember to shop local and support small businesses year-round.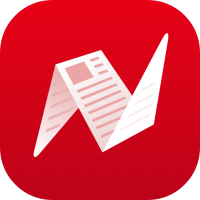 This is original content from NewsBreak's Creator Program. Join today to publish and share your own content.