My yoga journey has taken place in fits and starts. It began in college, but while my love for yoga pants has been unwavering, my class attendance has been anything but consistent. I've taken Kundalini yoga, Hatha yoga, hot yoga, yoga at a gym, Mommy and Me yoga, 108 Sun Salutations events, solstice yoga events, yoga at home online, and even goat yoga.
Although the types of yoga have changed along my journey, the stillness has remained. My mind, always racing, rarely has the opportunity to settle. Yoga brings me back to myself time and time again.
But I'm not consistent. In fact, the only things consistent about my yoga practice have been my love for it and my inconsistency. I'd like to say life gets in the way, but oftentimes, it's just me — getting in my own way. There are days when I'm too tired, too lazy, too busy, or too something to take myself to my mat for even a brief yoga flow.
I remind myself that yoga isn't about body shaming, and it's not about attendance-shaming either. Acceptance, surrender, and forgiveness are all powerful concepts from my practice that I can extend outside of it for the days when I fail to show up for whatever reason. I can practice a little more grace with myself because I know I'll be coming back to the same mat I've been using for the past 20 years.
It's a journey in fits and starts, but so many of our journeys are. I look back at my personal growth journey that started at nearly the same time as my yoga one. I made such progress, and then I made decisions that set me back for over a decade. The point isn't the setbacks though; the point is that we keep trying to find our way back to where we want to be. We keep returning to the lives we want to live and to the practice that we want to continue. We don't give up, even if we forget for a little while or come across obstacles to continuing.
Growth isn't linear, and that's alright. We're trying, and if we struggle more than we succeed, that's a part of the growth process, too. But acceptance, surrender, forgiveness, and even flexibility all play a part in being kind to ourselves, whatever the journey. Whether we're trying to grow or struggling to keep a practice alive, this matters. It's important to yoga, absolutely--but it's also important to life.
I returned to my mat today, and it was like returning to an old friend. I can touch my toes these days, and if I'm a little disgruntled I can't manage headstands without support, I know I'll get there. I got back into the flow and remembered why I loved it and wondered how I ever manage to stay away from it for long.
Instead of beating myself up for all the days I've missed, I was glad that I returned, glad that I showed up for myself in some small way to reconnect to that sense of stillness, and glad that I keep trying. Maybe I'm also there to reconnect to that sense of grace — that reminder that whatever our journey, we are enough.
Where to Find Yoga Classes in Morgan County, Georgia
Pre-natal and post-natal yoga classes are available from Sarah Elisa at Holding Space Yoga in Madison and at Let It Be Yoga in Watkinsville. Madison classes are held on Saturday mornings from 10:00 to 11:00 am at 180 Hancock Street.
Holding Space Yoga Studio is located at 180 Hancock Street in Madison. Yoga classes offered include Gentle, VinYin, Barre, Slow Burn, Stretch & Strengthen, Yoga Faith, and even a Date Night Yoga.
Yoga class in Rutledge is located at 112 Martha Lane in the Rutledge Community Depot. Classes are on Mondays from 9:00 - 10:15 am with Eva Young. Each class is $10.00 to attend. All levels are welcome.
For those who still need to continue social distancing, try Yoga with Adriene. A variety of free classes are available on YouTube. You can also ask about social distancing options at your local studios.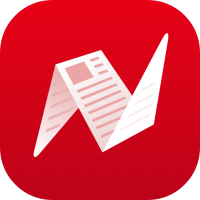 This is original content from NewsBreak's Creator Program. Join today to publish and share your own content.