Can you find the silver lining?
Photo by Zac Durant on Unsplash
It can be difficult to find a single reason to be grateful for the experience of rejection. As a human being and as a writer, I've experienced my fair share. It often doesn't feel fair. It certainly doesn't feel good. I can honestly say that my first feeling isn't gratitude.
It's not my second feeling either. Or my third. Gratitude is usually the furthest thing from my mind.
Yet, rejection can have a positive utility. If you're anything like me, you need a silver lining when people are basically saying either (a) I don't want you or (b) I don't like your work.
Balance
The first thing we may want to remember is that balance is important--in our work and in our relationships. We want to feel valued and appreciated. When we experience rejection in love or even in career situations, we need to remember the importance of having a mutually beneficial relationship, which isn't possible when the elements of value and appreciation are notably absent. In short, whether it's a job that doesn't want us or a partner, we need to go where we are wanted and valued.
Growth
Rejection can also help grow us. Both personal and professional rejections can help us see growth opportunities in our lives. It's funny how these developmental areas can sometimes overlap between our interpersonal relationships and our jobs. We may see a need to develop stronger boundaries, more effective communication, or even better skills with conflict resolution.
I have often said that challenges offer hidden opportunities. We just have to be interested in finding them. If we stay in a state of blame, shame, or anger, we're unlikely to look closer to find those areas where we could learn and grow. We haven't wasted our time if we've learned a lesson.
Strength
I'm not here to tell you what doesn't kill you makes you stronger. The experience of rejection can make us stronger in that we live, learn, and survive it. We get better at facing setbacks. If we've figured out how to flip to script by finding the opportunities, we know that a rejection isn't the end of the world. In fact, it may be opening the door to a whole new one.
Rejection isn't an empowering experience. It's usually a humbling one when it's not downright traumatic. But we've also been in the experience of having to reject someone — personally or professionally. It doesn't feel good, but it can be necessary.
Motivation
Rejection can also be curiously motivating. We could just quit trying. It's a bit extreme, but there are many people who go that route because rejection hurts, and it's exhausting. But rejection can be a key motivator.
Realizing that most rejections aren't personal no matter how personal they feel can help us stay focused on finding a good fit in our personal and professional lives. It's recognizing our own value and choosing not to settle for any less than we deserve. While we shouldn't ignore feedback we're getting, we can use it to keep getting better while staying motivated to keep going.
Rejection may be an awful experience, but it does have a positive utility. We can hate it. We can dread it. We can even try to avoid it. But if we're looking for a silver lining, we're very likely to find it.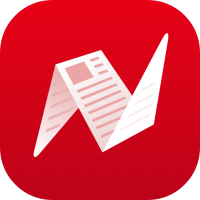 This is original content from NewsBreak's Creator Program. Join today to publish and share your own content.