Madison Artists Guild & Gallery Exhibit
Madison Artists Guild and Gallery
Beginning today, July 20th, the work of local artist Trish Jones will be on display at the Madison Artists Guild & Gallery (MAGallery) at 125 West Jefferson Street in beautiful historic downtown Madison. This "Southern Summer" exhibition will feature the artist's new work, from 6x6" acrylics on wood to large framed canvas paintings. This exhibition will be available through August 28, 2021.
Trish Jones is a former Madison resident and lifelong Southerner who now lives in Fernandina Beach. A self-taught artist, her work is inspired by the South. Her work features churches, rural roads, flowers, fruits, water scenes, and summer picnics. According to Jones, "I am keenly aware that any artistic gift I have is a gift itself from God. That realization, along with the unlimited beauty found in the world He created, inspires me to share my work with others."
The public is invited to attend a reception to meet the artist on Friday, July 30th. The reception will be held from 5:00 to 7:00 pm. Light refreshments will be served.
Shopping local and supporting small businesses includes the artists, authors, and craftspersons in the area. Shopping local helps small businesses survive, but it also helps build a strong local economy. Supporting the MAGallery also helps support the arts, education, and outreach in Morgan County. MAG is a 501(c)3 nonprofit dedicated to education and the encouragement of artistic endeavor in its members and the community through outreach programs, classes, workshops, and social gatherings. To become a member, visit their website or call 706-342-9360.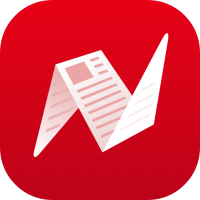 This is original content from NewsBreak's Creator Program. Join today to publish and share your own content.