On Thursday, July 22nd, Main Street Madison will be hosting live music and an outdoor movie at Town Park as a part of the FREE Firefly Nights series. You won't want to miss this night of free family entertainment. Here's what we know about the music and movie:
About the Music
Come out at 7:30 pm to listen to The Four Fathers, a band from nearby Athens. Members include Andy Worthington, Richard Clare, Bren Horstead, Andrew Fifield, and Paul Rooke. Come out and listen to jazz and pop standards in beautiful Town Park. They'll play until dusk when the movie begins.
About the Movie
Thursday's Firefly Nights movie is the 1984 film romantic comedy Splash, a modern retelling of Hans Christian Andersen's The Little Mermaid starring Tom Hanks and Daryl Hannah.
The synopsis: "A young boy saved from drowning by a beautiful mermaid, falls in love with her 20 years later when she returns to seek him out. Before he can choose between life on dry land or a deep-sea paradise with his dream woman, the lovers are rudely interrupted by the intervention of a scheming scientist."
It runs 1 hour and 51 minutes and is rated PG. The critic consensus on Rotten Tomatoes describes Splash as a perfectly light, warmly funny romantic comedy that's kept afloat by Ron Howard's unobtrusive direction and charming performances from Tom Hanks and Daryl Hannah.
For parents, CommonSense Media recommends a viewing age of 12 and older. Their review for parents: "Still full of soggy logic and romance many years after its initial theatrical release, Splash works well enough for a fantasy. But as a modern parable about relationships, it sets a bad example for young girls. What we have here is an image of lust based on appearance, with some hints toward love at first sight. But for young girls already preoccupied about their weight and appearance, this film has the potential to further confuse sexual attention for true affection."
They further recommend the following talking points following viewing the film:
Families can talk about whether they believe that Allen is really in love with Madison. Why does he love her? Is it just because of what she looks like or because of who she is? For families with kids just starting to navigate relationships, they'll probably want to discuss the way Allen and Madison fall into bed together without speaking a single word first.
Early in his career, Tom Hanks was known for starring in slapstick and somewhat ribald '80s comedies. How has his career evolved since then? Think of other actors who have had long careers in Hollywood. Who are some actors who have gotten to play a vast array of character types, and who are some actors who almost always play the same kind of character? 
Would this movie be different if the gender roles were reversed, if the lead character was a lonely woman who finds love out of nowhere when an attractive man somehow shows up in her town naked and with nothing but his ID? Would the premise (he doesn't have to be a mermaid) still work? Why or why not? 
Tips for Enjoying Firefly Nights in Madison
Pick up dinner from a local restaurant. Don't forget to ask about any Firefly Nights specials.
Bring a blanket or chairs to sit on.
Pack sunscreen and bug spray.
Bring water to stay hydrated.
Pack an umbrella (the forecast is calling for scattered showers throughout the day on Thursday).
Wear your dancing shoes! Feel free to enjoy yourself and get up and dance to the music.
Don't forget to pack your own movie snacks!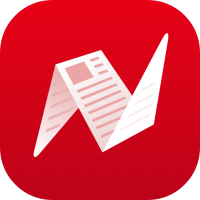 This is original content from NewsBreak's Creator Program. Join today to publish and share your own content.