Paddle Pup (Hard Labor Creek State Park)
Photo by Crystal Jackson
With summer winding down and back-to-school shopping winding up, we may try to squeeze in as much activity as we can before the end of summer break. It can be tempting to make an itinerary and do our best to squeeze all the joy out of the season before we're back on a school calendar with our families. After all, the clock is ticking.
Vacation time and summer activities don't actually require an itinerary. Instead of trying to get the most bang for our buck, we can try to get the most relaxation and enjoyment out of our free time. Trying to see all the sights can just add a layer of stress to our time off that we don't need.
When we learn to slow down and take the time to appreciate our time off, we may just find that we don't need to do more. We may need to slow down, do less, and remember that rushing around isn't what summer vacations is all about.
When we relax our standards, we may even relax. Here are a few ways to have low-stress, high-quality vacations:
Do Your Research
Know in advance where you're going, what it costs, and what there is to do. Having all the options will help you narrow down what is most meaningful to you. Being prepared with a budget will also help keep vacation stress to a minimum. If you need ideas for places to visit in the last days of summer, consider stopping in at Madison's Welcome Center to peruse brochures of local points of interest. The Welcome Center is located at 115 East Jefferson Street in historic downtown Madison.
Look For Life Hacks
Make life easier on yourself. A beach wagon and tent made a recent trip to the beach easier. Consider life hacks that make trips easy and more entertaining for any younger family members.
For free family fun, consider visiting a local park. Pick up lunch from Madison Produce, a delicious and nutritious beverage from Madison Square Nutrition, a sweet treat from Antique Sweets, and head over to one of the many public parks available in Madison. Enjoy a picnic outdoors and take advantage of the playgrounds, dog park, disc golf, or other amenities available locally. When traveling, consider visiting local, state, and national parks.
Go With the Flow
Making plans can help you feel more prepared, but when you find an activity particularly enjoyable, don't feel like you have to give it up to rush to the next big thing on the list. Consider going with the flow and throwing out the itinerary when you find yourself relaxed and having a great time with what you're already doing. You may even find yourself doing something fun that didn't make the original plan at all.
Don't Sweat the Small Stuff
When traveling with kids, I have to pick my battles. I know that they have a limited palate, so I find restaurants with child-friendly options. I know that they have limited tolerance for some of the museums I might enjoy, so I keep those to a minimum and focus on more family-friendly activities. When we're vacationing, we need to have our priorities straight and focus on fun for the whole family.
Time off is supposed to be relaxing. Vacations are meant for winding down, not for getting wound up. We don't need more itineraries. We need to relax and enjoy our time.
Life is short, and these tips can enhance our vacations — and maybe our lives, too, when we become informed, look for life hacks, learn to go with the flow, and stop stressing the small things. Relax, enjoy life, and consider tossing that itinerary.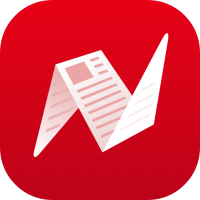 This is original content from NewsBreak's Creator Program. Join today to publish and share your own content.