Summer reading
Photo by Max on Unsplash
How will we spend the remaining weeks of summer? For some of us, we'll be juggling childcare and work or trying to figure out how to keep kids entertained during those months without school. Many of us will be counting down to vacation, that time of the year when we can finally take a well-earned rest. Or at least experience a change of scenery.
I usually travel with a book on hand, even if I don't get a chance to read. Whether I'm in a cabin in the mountains, sunning myself on a beach, or taking a cruise, I like to have reading material close at hand in the event that I want to pass the time caught up in a good story. Here are my top 12 picks for a summer vacation read. This list focuses on mystery and suspense for a thrilling, chilling reading experience.
The Woman in Cabin 10 by Ruth Ware- Ruth Ware is known for her page-turning thrillers. Read this on a cruise or other boating experience for an added thrill.
Dark Places by Gillian Flynn- If you find yourself in a rural location and want a chilling atmosphere to go with it, this is your pick.
Our Kind of Cruelty by Araminta Hall- For an upscale vacation, this plot looks deep into our perceptions for plenty of twists and turns.
The Wife Between Us by Greer Hendricks and Sarah Pekkanen- Perhaps best suited for a city escape, this book will keep you guessing until the very last page.
In a Dark, Dark Wood by Ruth Ware- You need this for that cabin getaway.
Watch Me Disappear by Janelle Brown- A hiking trip, a missing person, and a mysterious past come together in this tale. Perhaps take it on the next hiking or nature excursion.
Bonfire by Krysten Ritter- This is another solid rural read. Get caught up in that line between past and present, truth and fiction.
The Girl on the Train by Paula Hawkins- A trip on the rails should be accompanied by this gem. It makes you wonder what you might unknowingly see as you look outside the windows.
The Husband's Secret by Liane Moriarty- This read makes good reading for a staycation or a trip away from home. Would you want to know the truth, even if it changed everything about the life you loved?
The Historian by Elizabeth Kostova- This is a longer read, but it remains one of my favorites. This is fantastic for any historic location or overseas travel. What if Dracula was more than a story? What if the past wasn't just confined to history?
The Murmur by Stephen Huggins- If you want to read a local author whose work has been described as Steven King meets Michael Connelly, pick up a copy of The Murmur at the Madison Artists Guild and Gallery. Whether you find yourself vacationing on the beach, cozying up in a cabin, or simply staying in town, this one is not to be missed.
The Second Mother by Jenny Milchman- If you're planning on an island vacation, consider taking along the twisting and page-turning delights of The Second Mother.
Suspense reads are a favorite of mine, particularly when traveling. I like the twists and turns that I never quite expect, no matter how skilled I may believe I am at guessing. I am delighted by the ending that I never imagined.
To check out these books and more, visit the Morgan County Library at 1131 East Avenue in Madison, Georgia. Books that aren't available at our branch can be ordered through interlibrary loan. What titles would you add to this list for a mystery or suspense read? Comment below, and we can build a truly exceptional reading list for the summer ahead!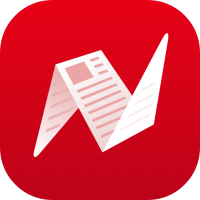 This is original content from NewsBreak's Creator Program. Join today to publish and share your own content.