I've always been a big fan of lists and of rituals. Of course, I'm haphazard in my adherence to them, but there's something about having a plan that I like. It's not just the plan itself: it's the anticipation that comes with it, but the anticipation is only a pleasant experience when the plan is a pleasant one.
This is why so many resolutions and goals crash and burn: We make plans that we dread rather than looking forward to them. We want to lose weight and focus on the sacrifice of the foods we enjoy rather than seeing all of the healthy foods that are also delicious, the health benefits of our weight loss, the end result, and how we'll feel. We get lost in the minutiae of our plans rather than focusing on the positives.
It's often the same with mornings, with those of us who aren't morning people. We focus on the sleep we're missing and all the things we don't like about waking early. But we often miss out on the beautiful parts of the morning because we're too deeply focused on the things we dislike.
I've found that it can help to establish a few morning rituals that we actually look forward to doing. They don't have to be elaborate. I'm a single mom of two kids. I don't have time for elaborate rituals, particularly during the busier days of school or appointments. But here are a few ideas of rituals that we can look forward to that can help us start our days like a boss.
Gratitude
Begin with a gratitude practice. Starting the day thinking about a few things we're thankful for can be a perfect way to begin on a positive note.
Affirmation
Start a weekly affirmation practice. Posting up affirmations on a mirror or other place you'll see first thing can be another way to focus on something positive at the start of the day. Change it out daily or weekly. It can be a poem, quote, or a reminder of a goal we've set for ourselves.
Focus
Take the time for coffee or tea, but make it into a ritual. Choose a favorite mug. For coffee, grind the beans and/or use a French press to give it that special something. We can use the time while our coffee is brewing or tea is steeping to focus on our personal priorities--not just our workdays and parenting responsibilities but our dreams and plans. In fact, we should make the focus something positive only.
Exercise
We can take just a few minutes of our morning for a healthy exercise practice. Even if we can only do 10 minutes of yoga or take a short walk, a little exercise can be a good way to start the day. I've often started a weekend morning with yoga with my kids. There are plenty of channels on YouTube that offer yoga for kids. It introduces kids to yoga and meditation, which can be great coping strategies for life, and it also allows us to have family time focused on a healthy ritual. If we don't have enough time to exercise, we can at least wake up and do a few basic stretches to help our bodies wake up.
Music
We can listen to a song that brings us joy. Starting the day with a song we enjoy is a great way to kick off our morning. My kids have learned a handful of songs that they enjoy singing. It's fun to start our day with the Beatles, Fleetwood Mac, or even Taylor Swift.
Nutrition
We can start out with a healthy breakfast. I often feel better once I've eaten a balanced breakfast. It doesn't have to be an ordeal. We can slice fruit to go with toast and eggs or a muffin. Simply making the effort for something other than a breakfast bar or bowl of cereal can help set the tone for the day.
Aromatherapy
We can enjoy a little aromatherapy while we get ready. We can light a candle or diffuse essential oils to set the tone for the day.
Journaling
Begin with morning pages. This technique by Julia Cameron of The Artist's Way involves writing 3 stream-of-consciousness pages each morning. This is a great technique to clear our heads and get started on our days. It's a wonderful outlet for writers, but anyone can use this technique to get started on the day. Simply keep a pen and paper by your bed to make it an easy process.
Self-Care
Take pleasure in the process of getting ready. This can be as simple as using an exfoliating body scrub in the shower, using a dry brush to exfoliate skin in the morning, or applying a body lotion first thing. Skincare is an easy ritual that helps us wake up and get ready. We can use it as a mindfulness practice where we focus only on the sensations of what we're doing. For those who wear makeup, we can apply the same degree of mindful awareness to our makeup practice.
Vision Board
Much like the affirmation practice, having a vision board in a place where we'll see it is a great way to keep focused. I have a bulletin board that focuses on my goals for family, career, and travel. I put pictures on it that remind me of what I'd like to achieve, my personal priorities, and the things that give my life meaning.
Rituals don't have to be complicated. They don't even have to take up very much of our time. We can learn to take mornings and enrich them with a mindset that focuses on good things. We can learn to turn our attention to the things we enjoy and our many blessings rather than all the things we don't have. We can encourage ourselves, build our self-esteem, and find motivations that aren't based on negativity. Then we can take this morning outlook and apply it to our lives.
Instead of focusing on weight loss because we hate how we look, we can make it about being more healthy. We take the focus off a number and make it about eating well and getting more exercise. We give ourselves short-term goals that will help toward achieving our long-term goals. For instance, we make daily exercise and healthy food choices a part of our daily routine without going to dieting or exercise extremes, particularly without the guidance of a health professional like a doctor or nutritionist.
Instead of focusing on the careers we hate, we can focus on our dreams and the steps we can take to begin achieving them. Whatever personal goals we have won't be achieved in a day, but when we establish daily rituals that help us focus on them, we'll be better able to see the steps we need to take and to feel encouraged to take them.
I can't guarantee that we'll ever be magically transformed into people who enjoy mornings. I can't even say that every day will turn into a positive experience. But I can say that when we start the days with a focus on gratitude and positive thinking, we're more likely to see the good in the day. We're more likely to feel that our goals are achievable. We may even have a better chance at success because we've started from a better mindset.
Or maybe we'll just hit snooze and try again tomorrow. That's okay, too, as long as we do try.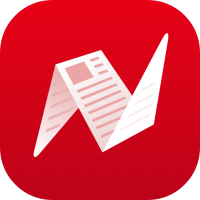 This is original content from NewsBreak's Creator Program. Join today to publish and share your own content.