Get ready for yoga!
Photo by Ave Calvar on Unsplash
New parents in Madison and Watkinsville, take note: There's a new yoga class in town designed especially for you! If you've never considered signing up for a yoga class, consider the many physical and mental health benefits.
According to the Mayo Clinic, prenatal yoga can reduce stress and anxiety and help you sleep better. It can decrease headaches, nausea, shortness of breath, and lower back pain. The combination of gentle stretching, breathwork, and relaxation can all help prepare the body for labor and childbirth.
Postnatal yoga offers similar benefits. It can decrease anxiety and depression and reduce feelings of irritability that can occur postpartum. Postnatal yoga can also provide increased energy, reduce muscle tension, and even lower blood pressure. It can also help support the symptoms associated with postpartum depression such as mood swings, loss of appetite, insomnia, fatigue, and others. Whether you have natural childbirth or a c-section delivery, postnatal yoga can support postpartum recovery.
I spoke to yoga instructor Sarah Elise about the new classes she's offering in the community.
Tell us a little about your background in yoga.
After practicing yoga, for a year and a half, I wanted to learn more about the postures, philosophy, and history of yoga and decided to get certified as a 200-hour Registered Yoga Teacher (RYT). By the end of the nine-month training program, I was excited to begin teaching yoga.
What prenatal and postnatal yoga training do you have?
One area that I am particularly passionate about is prenatal and postnatal yoga as not all studios offer a class entirely modified for and centered on soon-to-be and new parents, and I have since completed 75 additional classroom hours focused on pre- and postnatal yoga.
What can students expect from your classes?
The yoga class I'm offering is specifically designed to meet the needs of pregnancy and post-partum recovery. This 60-minute class incorporates proper alignment, breathwork, conscious movement to stretch and strengthen, community, relaxation techniques, and more.
Do students need to have previous yoga experience?
Whether you've never done yoga before or have for years, all levels of experience are welcome.
Madison Yoga
Classes in Madison will be held on Saturday mornings from 10:00-11:00 a.m. at Holding Space Yoga Studio located at 180 Hancock Street, Madison, GA 30650. Sign up by calling Uptown Athletic Club at (706) 752-1680. Yoga classes are included in the gym and studio membership.
For non-members, classes are $10 to drop in or $50 for a six-week class bundle. Don't forget to bring your own yoga mat and water bottle. Call to reserve your spot today or contact the instructor via Facebook at Sarah Elisa Yoga Instructor.
Watkinsville Yoga
To attend prenatal or postnatal yoga classes in Watkinsville, head to Let It Be Yoga (LIBY) at 90 Barnett Shoals Road, Watkinsville, GA 30677 from 5:45-6:45 p.m. on Thursdays in July. LIBY is a donation-based studio focused on making yoga accessible within the community. To sign up for a class, call (706) 224-5558.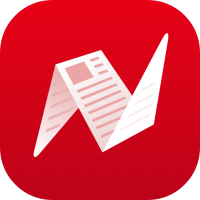 This is original content from NewsBreak's Creator Program. Join today to publish and share your own content.