Downtown Rutledge, Georgia
Photo by Crystal Jackson
There's a reason the town slogan for Rutledge is "Small But Special". Located in Morgan County near Madison, Georgia, Rutledge is home to Hard Labor Creek State Park and small--but special--summertime events. The town may seem little at first glance, but that doesn't mean it doesn't have big heart--and big plans for summer. Here are the events currently scheduled for July:
Mondays
Yoga
Stop in at the Rutledge Community Depot for a Yoga class on Mondays from 9:00 - 10:15 am with Eva Young. Each class is $10.00 to attend. All levels are welcome.
Zumba
Dance enthusiasts, get your groove on and your workout in at the Fire Station in Rutledge (214 FairPlay Street) on Monday evenings from 5:45 - 6:45 pm. Each class is $5.00 to attend. Venmo is accepted.
Wednesdays
Farmer's Market
Visit the Rutledge Farmer's Market & Library every Wednesday from 9:00 - 11:00 am. Some of the weekly staples include vegetables, boiled peanuts, Color Street nails, watermelon, sourdough bread, sweets, flowers, and crafts.
Cindy's Art & Depot Jam
Art class for children happens at the Rutledge Community Depot every Wednesday at 3:45 pm. The cost is $10 per class. For a Depot Jam session, bring your instrument at 7:00 pm to the depot every other week beginning June 2nd (July 14th and 28th).
Thursdays
Demystifying Revelation
This event happens on Thursdays at 7:00 pm at the Rutledge Community Depot. This class is free to attend.
Zumba
Thursday nights offer another opportunity to attend a Zumba class and dance your way into a fit and fun life. Head to the Fire Station at 5:45 pm to attend. Each class is $5.00 to attend. Venmo is accepted.
Fridays
Rutledge's concert series continues with Music in the Park Friday nights at 7:00 pm at Rutledge Square. Follow the Rutledge, GA Summer Concert Series on Facebook for upcoming events.
Special Events
Bring Your Cooler Bingo
On July 17th at 6:00 pm, head to Rutledge for Bingo in the park, an event sponsored by the Community Depot and held at Rutledge Square. Six rounds of Bingo will cost $5 a round and include 3 cards. Additional cards can be purchased for fifty cents each. Bingo prizes will be a 50/50 split for each round. Money raised will go to support the Depot's community outreach.
Whether you come for the park, live nearby, or find yourself driving through, the town of Rutledge is sure to delight the interested visitor with its weekly summer events. Children can enjoy the old-fashioned playground at Rutledge Square and enjoy an ice cream cone from The Caboose. Adults and children alike can take advantage of the offerings found in the Little Free Library located near the Rutledge Community Depot. Adventurers can stop by the Over Yonder Outpost to rent stand-up paddleboards to take to the lake. Don't miss out on the summertime events that will remind you why Rutledge truly is small but very special indeed.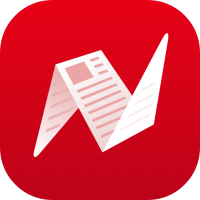 This is original content from NewsBreak's Creator Program. Join today to publish and share your own content.