The following data is current as of April 4, 2021. In Georgia overall, there have been 855,839 confirmed cases. Confirmed deaths are currently at 16,749 for the state with 2,463 probable deaths. This data shows an increase of 13,198 cases in Georgia in the last two weeks, representing 7,900 cases per 100,000. The total population of Georgia is 10,833,472.
Morgan County has had 1,172 confirmed cases. There have been 22 confirmed deaths and 6 probable deaths within the county and 82 hospitalizations with 888 antigen-positive cases.
Here's the data for the counties surrounding Morgan:
Greene County: 1,470 cases, 53 deaths, and 132 hospitalizations
Jasper County: 663 cases, 18 deaths, and 61 hospitalizations
Madison County: 2,685 cases, 44 deaths, and 148 hospitalizations
Newton County: 7,210 cases, 209 deaths, and 620 hospitalizations
Oconee County: 2,973 cases, 62 deaths, and 125 hospitalizations
Putnam County: 1,741 cases, 55 deaths, and 157 hospitalizations
Walton County: 7,841 cases, 227 deaths, and 481 hospitalizations
The top 5 counties in Georgia are as follows:
Gwinnett County: 83,827 cases, 1,008 deaths, 5,247 hospitalizations
Fulton County: 78,883 cases, 1,208 deaths, 4,569 hospitalizations
Cobb County: 58,536 cases, 915 deaths, 2,992 hospitalizations
Dekalb County: 55,451 cases, 878 deaths, 4,347 hospitalizations
Hall County: 24,504 cases, 416 deaths, 2,302 hospitalizations
On Tuesday, March 23, 2021, Governor Kemp announced that all residents aged 16 and over are now eligible for the vaccine. Here's the announcement.
To find a vaccine location near you or to schedule an appointment, log on to https://dph.georgia.gov/covid-vaccine. For individuals aged 16 and 17 who are in an eligible population for vaccination, Pfizer is the only vaccine currently approved for these ages. Please schedule an appointment at CVS or Walgreens or at one of the GEMA mass vaccination sites to ensure Pfizer vaccine is available to you.
CDC recommendations for minimizing risk of COVID-19:
Wear a mask any time you are within six feet of someone who doesn't live in your household.
Be sure to wear a mask properly, making sure it fits the face and covers both the nose and mouth at all times.
Practice social distancing, staying at least six feet away from others.
Wash your hands regularly with soap and water for at least 20 seconds or use hand sanitizer.
Wash hands before and after handling your mask.
Avoid crowds and poorly ventilated spaces where social distancing is not possible including restaurants, movie theaters, sporting events, and other places where masks may not be worn or social distancing may not be observed.
Cough and sneeze inside the mask or into an elbow, keeping the mouth covered at all times.
Clean and disinfect surfaces regularly.
Self-quarantine if you are experiencing symptoms of COVID-19.
Monitor for a fever or other symptoms if you begin experiencing symptoms and get tested as needed.
CDC guidelines for vaccinated individuals:
Visit with other fully vaccinated people indoors without wearing masks or staying 6 feet apart. Visit with unvaccinated people from one other household indoors without wearing masks or staying 6 feet apart if everyone in the other household is at low risk for severe disease. Refrain from quarantine and testing if they do not have symptoms of COVID-19 after contact with someone who has COVID-19.

These recommendations still apply for interacting with the unvaccinated public:
Wear a well-fitted mask. Stay at least 6 feet from people you do not live with. Avoid medium- and large-sized in-person gatherings. Get tested if experiencing COVID-19 symptoms. Follow guidance issued by individual employers. Follow CDC and health department travel requirements and recommendations.
Follow me to see more articles like this.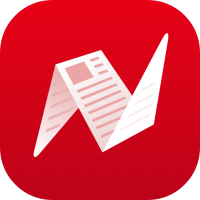 ...