The Top 5 Most Creepy Places in The Port City.
Mobile, Alabama, is one of the oldest cities in the south. Rip with history and culture; it is no surprise that it is also ridden with ghostly history. If you are looking for some spooktacular destinations around The Port City, any one of these 5 locations is sure to send a chill up your spine.
Church Street Graveyard
Opened in 1836, the Church Street Graveyard is one of the oldest cemeteries in Mobile. It is also considered to be Alabama's most haunted cemetery in Alabama.
However, two very iconic people in local history make the Church Street Graveyard what places it on the map for two different reasons: Celebration and a grim past.
Considered the founder of the Mardi Gras holiday, Joe Cain is buried here. As a result, many flock here to pay tribute to the father of Fat Tuesday. Although the cemetery is closed to visitors, ghost hunters can still visit the haunted tree where Charles R.S. Boyington met his demise.
Outside of the cemetery wall stands an ancient oak tree. On May 11, 1834, Mr. Boyington was hung by his neck at the tree for attempting to flee Mobile after the suspicion he killed his friend Nathanial Frost. However, before he met his demise:
"Mr. Boyington declared that a mighty oak tree would spring from his heart to prove his innocence. An oak tree did eventually grow from his grave, and ever since then, there have been several reports of crying and whispering sounds coming from it."
USS ALABAMA BB-60
When transiting around east-Mobile, it's difficult not to pay attention to the massive WWII ship, the USS ALABAMA. Visitors can take tours of it daily. However, some visitors get more than they pay for with a tour with occasional ghostly encounters.
Many claim to hear ship hatches slam, phantom footsteps, and eerie voices. Perhaps these are the ghostly remnants of the sailors who perished onboard during its construction as well as during a notorious fatal mishap with a turret that accidentally fired upon its men.
For those who want a more in-depth experience of the BB-60, patrons can book an overnight stay onboard the ship but should contact the front office for further inquiry due to COVID-19 restrictions.
The Fort Condé Inn
This luxuriously converted bed-and-breakfast sits next to its namesake — Fort Condé — was built in 1723 as a French stronghold. Although many overnight visitors will be in awe of its boutique design, marbled verandas, and gorgeous amenities, a shadow still casts over the inn.
The Forte Condé Inn is Mobile's second oldest home. Despite living in the lap of luxury, visitors have occasionally seen furniture moving on their own, lights flickering, and strange scratches on the floor.
Mobile Carnival Museum
The Port City prides itself on the fact that it is the birthplace of Mardi Gras. This cannot be any more apparent than with the impressive display dedicated to Fat Tuesday at the Mobile Carnival Museum located at 355 Government Street.
The museum has not always been a historical display. From 1890 to some point in the 1970s, the building was once used as a mortuary, which probably explains some of the strange encounters staff have faced to include: random things moved and display cases mysteriously rearranged.
Central Fire Station
The last time the central fire alarm was used at this fire station was in the 1960s. However, in 2010 — power cut off to it — the alarm system turned on by itself, making the local firefighters wonder if a ghost is in the machine.
More than 40 years later, firefighters walked into the museum display to see Blue №4 and Red №10 lit. Some state that it may have been due to a lightning storm that hit the area. However, others debate the claim due to reports of a shadowy apparition seen walking the station.
Do you have a ghostly encounter? Tell us about it in the comments!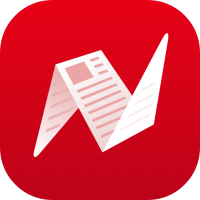 This is original content from NewsBreak's Creator Program. Join today to publish and share your own content.