If you are looking for a good scare, these are the best places to visit to send a chill up your spine.
I have lived on the Gulf Coast for almost twenty years, and I have to tell you: Visiting New Orleans never gets dull. I cannot count the number of times I have visited the Big Easy and discover something new.
New Orleans is more than 300-years-old and should be to no surprise that it is ripe with the spookiest tales of ghosts, ghouls, legends, and folklore. It's truly unlike any other city in the world.
If you're looking for a way to get goosebumps along your skin, you don't have to go very far as the city is ripe with a dark history. Below are the top 5 creepiest places to visit in NOLA.
Lafitte's Blacksmith Shop
It has been claimed that Lafitte's Blacksmith Shop is the World's Most Haunted Bar. It is frequently cited as part of the Ghost Tours that make the rounds in the French Quarter.
Lafitte's Blacksmith Shop gets its name from Jean Lafitte, who was a pirate and privateer who called New Orleans home in the early 1800's. A pirate and a privateer were essentially the same thing. A pirate worked for themselves while a privateer worked for a Government. They both looted and robbed and killed. One was just socially acceptable, the other was not. — Ghost City Tours
Lafitte's is also reputed to be the oldest structure in the United States to be used as a bar. Located on the corner of St. Philip and Bourbon, you can enjoy the newly installed electricity and hope to catch a glimpse of the pirates reportedly haunt the establishment still searching for Lafitte's treasures hidden inside the bricks. Some say you may even see Lafitte himself.
Marie Laveau's House of Voodoo
This was once the home of Marie Laveau, but now turned museum and shop located on Bourbon Street. Inside, visitors can find a variety of unusual items from shrunken heads, animal parts, books from around the world, and a voodoo alter. In the back, spiritual readings are held.
Some believe the ghost of Marie Laveau is haunting this house. People who visit the place often report to feel her icy fingers on their shoulders. In the backroom her ghost was reported to be seen lingering around during spiritual readings. — Atlas Obscura
St. Louis Cemetery #1
If you thought visiting the House of Voodoo was creepy, then you should take it one step further and visit the gravesite of Voodoo Queen herself.
Madam Daulphine LaLaurie House
The LaLaurie Mansion is a horror-filled icon of New Orleans ripe with a terrible past making it perfect for Ghost Tours and gruesome stories.
It is also one of the locations included in American Horror Story: Coven where Madam Delphine LaLaurie and Marie Laveau's storylines intersect. (Contrary to the television show, Madam LaLaurie and Marie Laveau likely never crossed paths since Marie Laveau was born in 1827 and Madame LaLaurie fled to Paris in 1838.)
The residence was briefly owned by the actor Nicolas Cage before he declared bankruptcy and it went to foreclosure. Today, it is privately owned, with the owners not letting anyone enter the premises. However, it was during the time when the socialite Delphine and her (third) husband Dr. Leonard Louis Nicolas LaLaurie owned it that put it on the ghostly map.
On April 10, 1834, the LaLaurie Mansion faced a major fire that started in the kitchen from a slave who was chained to the stove and opted for this method for suicide out of fear of punishment because "slaves taken to the uppermost room never came back."
The slave was justified in her fear. Bystanders broke into the slave quarters to help ensure all occupants were evacuated. To their shock, they discovered:
"Seven slaves, more or less horribly mutilated … suspended by the neck, with their limbs apparently stretched and torn from one extremity to the other" — New Orleans Bee of April 11, 1834
Locals were infuriated by the slaves' treatment that a mob entered the premises and destroyed everything on site. Madame LaLaurie fled to Paris where she lived out the rest of her life until her death in 1849.
Axeman Killings
The Axeman is another legend of New Orleans (and also another storyline in American Horror Story: Coven). This notorious serial killer — whose weapon of choice: an axe — created fear inside the city.
From the time the killing sprees began from May 1918 to October 1919, a total of 12 victims were claimed by the Axeman:
Later a second letter was released on March 13, 1919, stating that 15 minutes after midnight, he would again kill anyone in their home not playing jazz music.
Hottest Hell, March 13, 1919
Esteemed Mortal of New Orleans: The Axeman
They have never caught me and they never will. They have never seen me, for I am invisible, even as the ether that surrounds your earth. I am not a human being, but a spirit and a demon from the hottest hell. I am what you Orleanians and your foolish police call the Axeman.
When I see fit, I shall come and claim other victims. I alone know whom they shall be. I shall leave no clue except my bloody axe, besmeared with blood and brains of he whom I have sent below to keep me company.
If you wish you may tell the police to be careful not to rile me. Of course, I am a reasonable spirit. I take no offense at the way they have conducted their investigations in the past. In fact, they have been so utterly stupid as to not only amuse me, but His Satanic Majesty, Francis Josef, etc. But tell them to beware. Let them not try to discover what I am, for it were better that they were never born than to incur the wrath of the Axeman. I don't think there is any need of such a warning, for I feel sure the police will always dodge me, as they have in the past. They are wise and know how to keep away from all harm.
Undoubtedly, you Orleanians think of me as a most horrible murderer, which I am, but I could be much worse if I wanted to. If I wished, I could pay a visit to your city every night. At will I could slay thousands of your best citizens (and the worst), for I am in close relationship with the Angel of Death.
Now, to be exact, at 12:15 (earthly time) on next Tuesday night, I am going to pass over New Orleans. In my infinite mercy, I am going to make a little proposition to you people. Here it is: I am very fond of jazz music, and I swear by all the devils in the nether regions that every person shall be spared in whose home a jazz band is in full swing at the time I have just mentioned. If everyone has a jazz band going, well, then, so much the better for you people. One thing is certain and that is that some of your people who do not jazz it out on that specific Tuesday night (if there be any) will get the axe.
Well, as I am cold and crave the warmth of my native Tartarus, and it is about time I leave your earthly home, I will cease my discourse. Hoping that thou wilt publish this, that it may go well with thee, I have been, am and will be the worst spirit that ever existed either in fact or realm of fancy.
— The Axeman
No one was killed that night.
It was never determined who the Axeman of New Orleans was, remaining an unsolved mystery. Local legend states that the Haunted Hotel of NOLA is the site where the Axeman hid between killing sprees and is supposedly haunted by him.
For more spooky New Orleans sites and history, this is the video you should see!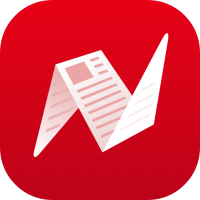 This is original content from NewsBreak's Creator Program. Join today to publish and share your own content.