Here are 7 ways to enjoy the outdoors that aren't limited to the beach.
Now that the weather is starting to cool off, many tourists and locals done around the Pensacola area are increasing their outdoor activities. If you are looking for some activities off the beaten track and not on the busy beach, check out these recommendations:
Adventures Unlimited — Milton, FL
If you are looking for many leisurely water activities, Adventures Unlimited is a Must Experience destination for kayakers, paddleboarders, and canoe lovers. Starting at Big Coldwater Creek and intersecting to Blackwater River, the water provides an excellent float trip. For those who don't enjoy the water, zip lining is also available, and many pet-friendly cabins are for rent.
Only 45 minutes northeast of Pensacola, this park is ideal for day trips or week and getaways. Visitors should consult the park's website for current water conditions and if river trips are currently safe or limited.
Vortex Springs — Ponce De Leon, FL
Located 1 hour, 24 minutes east of Pensacola, is Ponce De Leon: The home of Vortex Springs and one of Florida's largest dive resorts. At Vortex Springs, divers can enjoy a 115-foot cave system inhabited by various fish species, including Gar, Eels, and Koi, to name a few.
The park offers high dives, multiple slides, and swings into the water for those who may not be scuba certified but still want thrill-seeking. Loungers can enjoy a simple float on a tube or retreat to their local cabin on-site to relax after a day of fun in the sun.
Bellingrath Gardens — Theodore, AL
A 65-acre southern garden estate, the Bellingrath Gardens is always showcasing something in bloom throughout the year. The 15-room, 10,500-square-foot mansion has been converted to a museum showcasing its iconic style. Like the gardens surrounding the house, this is a photographer's paradise.
Be sure to check out Bellingrath Garden's Special Events page as they always have something special for children for Halloween and a spectacular display of Christmas lights each year.
Backcountry Trail — Orange Beach, AL
The Backcountry Trail is a historical path utilized by indigenous people, explorers, and settlers. It is also a location known for the lore of a creature lurking around known as "The Catman" with locals providing various explanations of its origin.
Backcountry Trail extends more than 15 miles of a vast ecosystem for hikers, with various smaller trails intersecting. With so many paths to choose from, visitors are encouraged to check the area map for routes and facilities along the way. Pets should remain on leash on the trail. However, pet owners can enjoy giving their pet some additional recreation at the nearby Dog Park.
Airboat Express — Spanish Fort, AL
Less than an hour away to the west of Pensacola, FL is Spanish Fort, AL. Lying low in the delta, hitch a ride on Airboat Express and get an up-close experience of the lush southern environment. Keep your eyes peeled, and you will also see some local wildlife such as Great Egrets and American Alligators.
Approximately 1 hour, 45 minutes East in Chipley lies Florida's tallest waterfall. Falling Waters Sink stands at 73 feet high and is surrounded by fern-covered sinkholes. The amount of flow the waterfall will have will greatly depend on the season and how much rainfall the area has been having, giving visitors either a trickle or a rushing torrent.
Admission to the park is $5 per vehicle and is open from 0800 to sunset every day of the year.
If you are looking for more about the park, local habitat, and campground information, be sure to check out the video.
Florida State Park Caverns — Marianna, FL
Just east of Chipley, you can find the Florida State Park Caverns located in Marianna. Here, nature enthusiasts can learn about the rare and exotic flora and fauna in the area. Inside the cave, visitors will be in awe observing the plethora of stalactites, stalagmites, columns. Here, the chilly air will tickle your skin as the sound of droplets from 30 million-year-old limestone formations.
Similar to Falling Waters St. Park, there is an entry fee for vehicles. Cavern tours are also available for additional costs depending on the age. Visitors should be aware that tour hours are unavailable on certain days of the week, Thanksgiving and Christmas, and are encouraged to visit the park's website to coordinate their guided tour.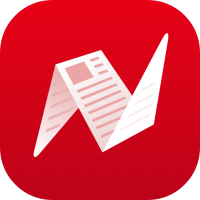 This is original content from NewsBreak's Creator Program. Join today to publish and share your own content.