The best day of my life was celebrating a cold and dreary birthday in Iceland.
Most stories reminisce about a perfect day that usually starts with how beautiful the morning was, birds are chirping, the sun shining, or the stars aligned. My perfect day happened to be on a day that was the complete opposite.
It was a cold, windy, rainy, and miserable day that the majority of people would want to stay curled up in bed, read a book, and have a hot cup of cocoa while binge-watching television.
My husband and I were living in Iceland while he was stationed at NAS Keflavik. As young newlyweds, we didn't have much money, so taking excursions to explore the island was outside the budget. However, in my husband's sweet fashion, he asked me what I wanted for my birthday.
Usually, I opt for something to help around the house or ask for a nice dinner or date night out. However, this year I had an itch to explore the island. I felt more comfortable with this request despite our tight financial constraints since I didn't ask for anything for Christmas, and I would decline to do anything special for the upcoming Valentine's Day. So, I asked him to take me on one of the island expeditions exploring the south side of the country.
"Are you sure? It's pouring rain out and freezing. Taking an excursion in an Icelandic January may not be fun."
With the typical glass-half-full optimism that I try to maintain, "That's what rain gear and coats are for!"
If I was willing to go out in that kind of weather, he knew my heart was set on this. Smiling, he told me to get bundled up, and we drove to the tour guide's station.
"Are you running any day trips today?" he asked the guide behind the counter.
"Oh, yes. We have had several cancellations today due to the weather. However, we are still going. It's typical Iceland weather!" she smiled.
Handing us the tickets, we jumped on the nearly empty tour bus. Rain was pouring down my face, but I didn't care. I bounced up and down with as much excitement as I had when I first met Santa Claus. Seeing a few souls in the back braving the weather, I waved at them and provided a cheering greeting, "Góðan daginn!"
Pronounced: go-thah-n die-in
Hugging my husband's arm, he kissed the top of my head. Before we knew it, we were headed to Selfoss to see the Skógafoss waterfall.
The roar of the waterfall was deafening. Looking up at my husband to tell him "thank you," I gave him a kiss and was unsure if it was the rain soaking our lips or the mist from Skógafoss. Sitting on a boulder, I stared at it, one of Iceland's natural wonders, and imagined the tales of how many people sought to find the Vikings' treasure behind the flowing curtain.
After returning to our charter bus, our guide informed us that the road to Glacier Bay was cut off due to ice. Although a little bummed, my spirits were lifted when I was told we'd stop in Vík to see the Black-Sand Beach instead. Knowing it was one of the world's few accessible black beaches, I was thrilled with the substitution.
Stepping out of the bus, it was like I just landed on an alien planet. I felt like I was living inside a black-and-white photo with the black beach at my feet and the grey ocean reflecting the ominous sky above us. The only color insight was the patches of moss blanketing the rocks leading to the sea. Reaching the beach, I slipped my warm hand out of my glove to feel the sand. Instead of the sugar sand I was used to in Florida, this beach was like small gritty pebbles. It was wet and rough against my skin like gravel at the bottom of an aquarium but blacker than quill ink.
Crouched down and wiping my hand on my windbreakers, I look up and see a sheepdog running towards me. Tongue flapping and fur blowing in the wind, she planted a warm slobbery kiss on my frozen cheeks. Giggling, I raise to my feet, and she leads me on a chase down the black beach, dodging the rolling tides ebbing and flowing into the Atlantic.
I felt my husband's eyes watching me while I gave this furry stranger a day of play. Watching her run into the distance at the call of her master, I retreat back to my husband, who embraces me in a wet hug. Hearing our names called to return to the bus to drive back to the base, he holds his hand on my lower back, guiding me. Seeing me safely on the bus, he passes me a bottle of water and a granola bar.
Pinching away a few caked-on pieces of hair from my brow, he kisses my forehead. "Happy Birthday, baby."
Smiling like a chipmunk with full cheeks of granola, he laughs. Holding me tight, I fall asleep on his arm dreaming about my perfect — yet imperfect — day on the southern coastline of the Land of Fire and Ice.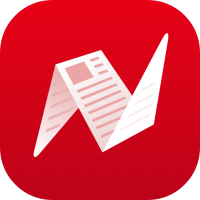 This is original content from NewsBreak's Creator Program. Join today to publish and share your own content.