While in Beta, Kindle Vella offers the first three episodes of every story to read at no cost.
In Spring 2021, Amazon announced its release of Kindle Vella, a platform for readers to read serialized stories (i.e., episodes). Currently, in Beta testing, readers can read the first three episodes of any story for free.
If a reader would like to continue to read a story beyond the third episode, tokens will need to be purchased.
Overall, this platform can be beneficial for both readers and writers alike.
Readers
Kindle Vella can be highly beneficial to readers because it can provide extra excitement for a story, much like a television show. Most of us do not like seeing the words "To be continued..." across the screen. However, there is a sense of excitement behind it that makes us sit on the edge of our seats. The same can be accomplished for readers, and that is what establishes a following and fandom.
Readers can mark a story they like as a Fave, provide a thumbs-up, and provide comments as well. As a result, a notification sends instantly when another episode is released. This is also a way for the reader to connect directly with the writer, which is very uncommon with other platforms unless it's a blog.
There is also a cost-advantage to reading on Kindle Vella. Instead of purchasing an entire book in hopes that the reader will enjoy it, the reader will likely know within the first few chapters (which again - is currently free).
This new platform that Amazon has released is also phone-friendly, making the content very easy to read anywhere.
Writers
Writers can also benefit from this platform because it provides a means for content that seems too long for a blog but does not want to commit to the pains of publishing an entire book while still providing some earnings.
Kindle Vella is also an excellent way for writers to branch out into various niches and gain exposure. More and more writers are opting for the self-publishing route, and this platform provides another means. Like self-publishing a book through Amazon's KDP, writers also earn royalty based on the number of tokens spent by readers.
Like readers, writers can also directly engage with comments providing direct exchanges, thoughts, and rapport with others who like (or have constructive feedback) about a story.
It's unknown how long Kindle Vella will remain in Beta. However, with Amazon providing the world's largest e-commerce store, it's fair to say that the platform is planting some firm roots. Readers and writers will have to stay tuned to see how Kindle Vella continues to develop.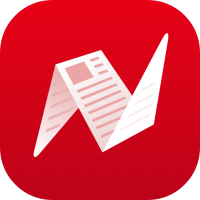 To help support other aspiring writers like me on Kindle Vella, be sure to check out my newest serialized romantic comedy, Matchmakers.
This is original content from NewsBreak's Creator Program. Join today to publish and share your own content.