The top 3 reasons why I ditched the Sticks & Bricks to live in a 5th Wheel
Have you ever considered living an a camper or a tiny house? We see a lot of people on TV shows, YouTube, and social media making the leap to live small. I never thought in my wildest dreams that I would be one of those people, and let me tell you:
I have no regrets.
I thought about this decision for a very long time and my reasons were always the same ones. Now that I am living in our RV, I feel that my reasons still ring true today. In 2020, we purchased our 2015 Forest River Vengeance Toy Hauler (we affectionally named 'Big Perm' because she's a big girl with a lot of style) and…
We never looked back.
Are you thinking about doing it or maybe still debating if it is the right choice? Everyone's situation is going to be different, but below you'll see my top 3 reasons why I chose to move out of our 1,600 square foot house and into a 400 square foot RV.
Money
This is not my #1 reason for me because I refuse to be ruled by finances. Instead, I want it to work for me. When I decided to make this transition, my husband and I were renting a house. Let me tell you:
We hated it.
Nobody likes seeing their hard earned money lining someone else's pocket. Renting a house or an apartment goes to someone else and is dead money. I realized my cash flow was going to a stranger that may be paying for their mortgage and likely to a lifestyle far better than my own.
I have heard the question before: "Why not just buy your own house?"
First of all, I'm not ready to plant roots yet because I have no idea where I want to retire or spend my life at. Second, I go where the work is. That means I move…a lot. In fact, in the last two decades I've been married, we have moved twelve times. This girl does not have time to pack up the boxes, rent a truck, and move utilities every single time. My body is also telling me I can't do it anymore either.
There are so many people who can benefit from this type of lifestyle and reap the benefits of saving money to include active duty military members, mobile nurses, construction workers, college students, and divorcees to name a few.
Time
It takes a lot of time to run a house such as doing yard work, doing random repairs or maintenance, and cleaning. If you cut the size of your house in half, chances are good that the time needed to clean your smaller place is also going to be drastically reduced. When I was living in our house, it felt like I spent almost all of my free time catching up on all of the things that needed upkeep. Now that I'm in a 43' glamper: It takes me 20 minutes to clean.
That means there is a lot of sweat equity I am saving to do whatever I want I am not busting my ass to maintain someone else's property.
This frees up an exponential amount of time for me that I can invest into tasks I like reading, gaming, drinking wine, or writing. Who knows? Maybe I'll even enroll in mermaid swim lessons or gator wrestling.
Overall, it gives me a chance to live a healthier lifestyle that no dollar amount can put a price on.
Freedom
This was such a significant reason for me. It gives me a chance to own a tiny piece of real estate to do what I want, when I want, and provides the utmost flexibility with an ever-changing lifestyle.
This is such an empowering and liberating feeling!
I'm not sweating a flakey real estate market nor tied down to a mortgage or contract. I can literally pick up and go!
If I don't like the area, buh-bye.
Crummy neighbors? Adios.
Evacuating for a major storm? Hook up the RV, have a hurricane party at your safe destination, and don't forget to BYOB.
How about using this freedom to go explore and have vacations?!
It's Your Life
This lifestyle is not meant for everyone. However, hopefully this can help you decide if it's right for you or perhaps can steer you in the right direction to consider if you want to live a tiny mobile life.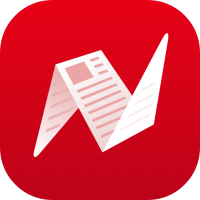 This is original content from NewsBreak's Creator Program. Join today to publish and share your own content.