My newfound appreciation and what I learned by going to them.
Let me first put this out there: I'm now addicted to estate sales. Seriously. I have been missing out on some great things in the world and attending estate sales is one of them.
Going to an estate sale was something that my mother introduced me to. She has attended several estate sales and often return home with some amazing treasures. I went to visit after a long absence, and I could not believe how many "new" beautiful items now fill her home that made me utterly jealous. Grandfather clock, mantle pieces, a working victrola, among several antique and vintage items made her house really feel like a home. When I asked her, "Did a new antique mall open in the area?" she replied she found them at estate sales.
Although I admit that I was very impressed, the idea of going to an estate sale did not sit well with me…at first.
I had some mixed feelings about attending estate sales because most of the time an estate sale is being hosted, it's usually for one of two reasons: The homeowner passed away and/or the homeowner has become elderly to the point they cannot live there any longer (I'll talk more about that in a bit). It did not feel right to me to enter someone's home, go room-by-room, and buy something that may have been a very treasured item by the owner. However, after thinking about it, that is all the more reason to attend! These items were loved, cherished, and well cared for. They deserve to go to a home like yours if you show the same respect for the items the previous owner had for them. Not to mention, the money could potentially be going to the family (or even the homeowner) who could use it. That trumps going to the thrift store or going to major store chains for me. I see going to an estate sale as a nice balance between helping a potential family in need and filling your home with the most unique items you could imagine (often at a great price).
I warmed up to the idea of going to an estate sale after helping my mother arrange a sale for my grandmother's furnishings. My grandmother was still very much alive (and doing as well as she could do health-wise) at the time of the estate sale. Without getting into too much detail, she was in a condition that she could not stay in the house she was occupying any longer and the money from the estate sale was going towards her cost of living somewhere else. It pained me to know that many of the items I grew accustomed to seeing at my grandmother's is going to be purchased by complete strangers. However, circumstances dictated that this was necessary, a good decision, and these are things she (and family) were willing to part with. In my opinion, this was one of the better circumstances a family could face when choosing to do an estate sale.
There is no end to what you could find at an estate sale. It is pretty common to find anything ranging from unopened shampoo bottles, to vintage cars, down to yard ornaments, or even the house itself is for sale. My first estate sale was a little bit of a spur-of-the-moment opportunity. I went in on the last day when this particular estate sale now had everything 50% off. I arrived about an hour after doors opened, and I went in thinking everything was going to be picked over and there was not much left that would interest me. My mom said that I got lucky on my first estate sale because there were several very beautiful items left that needed purchasing. I ended up leaving with 4 high-end decorative throw pillows ($10), a very well taken care of Santa Clause statue ($10), a couple of chicken statues to go in my country kitchen ($15) and a Bing Crosby vinyl record ($1). My mother even left with a very gorgeous 55 qt milk can for $20, which was a GREAT deal, which I decorated similar to my milk cans.
Typically, estate sales run from 2–4 days, most frequently happening Thursday/Friday through Saturday or Sunday. There is usually no surprise on the first day that people are literally lined up at the front door and ready to enter the second the sale starts. When you find something you want, lay your claim to it; I learned that chances are it will not be there when you return and items will not be held for you (unless it's so large that after you purchase it, you have to return later to pick it up). The people who hit up the estate sale first thing are well seasoned, know what they are looking for and at what price. Most of the time, they are antique dealers and are in it for their business. Each day that the estate sale happens, there is a significant price drop on items. For instance, everything may be full price on the first day, and then on the second day, items are 50% off, finally marked to 75% off on the last day. Prices are often negotiable too with items open for bidding if more than one buyer expresses interest in an item at the same time.
If going to an estate sale intrigues you, here are a couple of things to keep in mind. I haven't researched into estate sale etiquette (if there is such a thing), but these are my tips and suggestions for you to keep in mind before you grab your purse, plug in the address into Google Maps, and go.
Be respectful of the items.
Don't make distasteful comments about an item. The family may be there and an estate sale can be a significant (and emotional) family event. The last thing they are going to want to hear is something ugly about an item that may have been a cherished belonging. If you feel that you should comment on an item, let it be praise. For instance, if you say something like "This is a very lovely mirror and would go perfect in a foyer," someone is probably going to hear. That could lead to the purchase of it even if you are not interested in acquiring it.
Do not go rummaging.
This specifically pertains to closed drawers or closets. Does this happen at estate sales? Yes. Should it? No. If an estate sale is done properly, everything will already be taken out, categorized, and properly displayed for the most visibility. If there are items inside of drawers, chests, and closets, I personally believe that the estate sale was either hastily put together or they are are in the phases of establishing themselves and still figuring things out. Not to mention, rummaging makes it look like you're snooping, nosey, and it's tacky.
Be courteous to neighbors.
People attending estate sales should be mindful of driveways, mailboxes, trashcans, sidewalks, and crosswalks in a neighborhood. Estate sales happen inside residential areas so be respectful! Isn't it already enough that these neighbors are getting bombarded with hundreds of cars in a matter of days to swarm a single place? Now, they have to worry about their driveway being blocked, garbage pails knocked over, a car parked on a sidewalk where joggers frequent, or trash in their yard? This is a common courtesy that should always be extended even if this isn't for an estate sale.
Happy Treasure Hunting!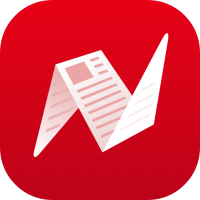 This is original content from NewsBreak's Creator Program. Join today to publish and share your own content.