It is illegal to feed, attempt to feed or harass marine mammals in the wild.
The Gulf Coast is home to several attractions: Gorgeous turquoise waters, sugar sand white beaches, and wildlife (specifically dolphins). Amidst the pandemic, people are finding more ways to get outside and still have fun with physical distancing. As a result, more people are frequenting our beaches. With that comes more traffic, more trash, and a general lack of knowledge about beach restrictions. Red flags mean don't swim due to rip currents, stay off the dunes where protected wildlife habitat, and don't harass the wild dolphins!
Many tourists may not know, but the Gulf Coast is home to more than nine different species of dolphins to include:
Bottlenose dolphin
Clymene dolphin
Fraserís dolphin
Pantropical spotted dolphin
Rissoís dolphin
Rough-toothed dolphin
Striped dolphin
Spinner dolphin
Atlantic Spotted dolphin
Despite a vast range of dolphins residing here, the Gulf Coast is home to a significant population of Bottlenose dolphins (Tursiops truncatus). There are an estimated 10,000 bottlenose dolphins in these coastal waters, although the exact number remains unknown, with most living far from land in deep Gulf of Mexico waters.
According to the Marine Mammal Protection Act (MMPA), it is prohibited to feed (or attempt to feed) or harass marine mammals in the wild. Violators are subjected to severe penalties and punishment if found in violation of the MMPA to include:
Civil penalties up to $11,000.
Up to 1 year in prison, plus criminal fines.
Forfeiture of the vessel involved, including penalties for that vessel up to $25,000.
The Gulf Coast has had an unfortunate history with dolphin harassment in the past. In 2014, Panama City Beach became a:
hotbed of illegal interactions with wild dolphins" because of tour operators who allow customers to feed and swim with the animals, according to federal officials."
Between 2002 and 2012, "NOAA has documented a total of 12 cases of dead dolphins with evidence of gunshot wounds, revealing the growing threat of dolphins being targeted. Dolphins often depredate commercial and recreational fishing line, and may become a target, especially in times of economic hardship. Or it might be that dolphins are the cruel and intentional victims of random vandalism by thoughtless individuals. In an extreme case of cruelty, one dolphin was found dead with a screwdriver lodged in its head near the Florida-Alabama border in June 2012."
As a result of dolphin harassment, the National Oceanic and Atmospheric Administration (NOAA) has launched the SMART program to educate people on wildlife preservation. 
If it's on your bucket list to interact with a dolphin, the Gulf World Marine Park will likely be the best local recommendation for you. Not only will you safely interact next to a dolphin, but visitors will also receive valuable information about the conservation of dolphins in their natural habitat.
Interacting with dolphins in the wild is not the time nor place. Attempting to swim or interact with them in the wild can cause undue stress, change their natural behavior, be unpredictable, and potentially injure you as they are huge and powerful creatures.
We love visitors to the Gulf Coast but please: Leave the local wildlife alone. To report marine mammal violations, call NOAA Fisheries' Enforcement Hotline at (800) 853-1964. You may leave information anonymously.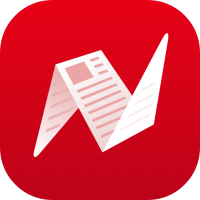 This is original content from NewsBreak's Creator Program. Join today to publish and share your own content.