Fall isn't here yet, and we still got a ways to go to beat the heat.
Pumpkin spice lattes are being sold in stores, and the Halloween decor is stocked. However, it's still summer in The Florida Panhandle, so keep those flip flops out and keep the hoodie in the closet for now.
We still have a few months to go before locals will start seeing temperatures resembling anything like fall. In the meantime, there are some things you can do to beat the heat and remain safe as we continue through the hottest time of the year.
Stay hydrated
How much sweat our bodies can lose in the summer heat will vary from person to person. However, it can be anywhere from 1-8 pounds. As a result, it is imperative to keep drinking water. It is also essential to avoid drinking alcohol in the heat and reduce your coffee since caffeine can raise your body temperature. It's also crucial to replenish your body with electrolytes.
Spice up your tastebuds
It sounds almost counterintuitive but beat the heat with some heat. Specifically, indulge yourself with some spicy foods! If you can handle jalapeños, wasabi, and curries, you will know that you'll induce sweating which can help cool you off.
Flex your schedule
If you need to work outdoors or go for a jog, plan your activities in the coolest part of the day. Either early in the morning or later in the evenings. This way, you can escape the blazing afternoons. As a bonus, it can give you time for a needed siesta. With the sun exposure giving you a boost of Vitamin D, you may feel the need to take a nap, so your body will thank you.
Dress for the weather
Wear light-colored clothing since dark colors can trap heat in making your body work overtime unnecessarily. Fabrics should be lightweight and preferably wicking material. Keeping a cold towel around your neck will go a long way too. Be sure to wear your sunglasses to protect your eyes from UV rays and lather on the sunscreen with at least a 30 SPF before going outside. 
Keep your pets safe as well!
Humans are not the only ones who can suffer the effects of heatstroke. However, dogs have a few additional items to remain mindful of, such as humidity levels and skin.
"Animals pant to evaporate moisture from their lungs, which takes heat away from their body. If the humidity is too high, they are unable to cool themselves and their temperature will skyrocket to dangerous levels—very quickly." Dr. Barry Kellogg, VMD, of the Humane Society Veterinary Medical Association
Like humans, exercise your pet outside during the cooler parts of the day and walk them in the grass when possible. Asphalt gets very hot for their footpads and can burn their paws. 
Also, never leave your pet in the car! From 2018-2019, 78 dogs died inside hot cars. Obviously, the same can be said about children as well.
Provide your pets with ample ways to stay cool. This should be with plenty of shade, plenty of water, and bringing them indoors. Pupsicles and ice cubes can also go a long way in providing some needed heat relief.
Some dog breeds are inclined to enjoy the water more than others. Having a sprinkler set up or a kiddy pool might provide some fun for your pooch as well.
Be alert for signs of heatstroke.
Not taking the necessary precautions to protect yourself from the a situation to develop heatstroke. According to the Mayo Clinic:
Heatstroke is a condition caused by your body overheating, usually as a result of prolonged exposure to or physical exertion in high temperatures. This most serious form of heat injury, heatstroke, can occur if your body temperature rises to 104 F (40 C) or higher. The condition is most common in the summer months.
Heatstroke requires emergency treatment. Untreated heatstroke can quickly damage your brain, heart, kidneys and muscles. The damage worsens the longer treatment is delayed, increasing your risk of serious complications or death.
Signs to keep an eye out for in case you (or someone next to you) might be succumbing to heatstroke include:
High body temperature
Altered mental state or behavior
Alteration in sweating
Nausea and vomiting
Flushed skin
Rapid breathing
Racing heart rate
Headache
If heat stroke is suspected, seek medical treatment immediately! As soon as possible, cool yourself (or the person you suspect has heatstroke) and call 911.
Stay safe and enjoy the rest of summer, Gulf Coast!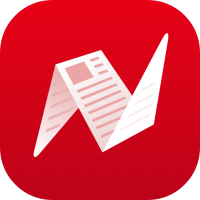 This is original content from NewsBreak's Creator Program. Join today to publish and share your own content.