Could this robot provide practical lifestyle support for retirees, handicapped individuals, and parents?
Elon Musk is full of surprises with his robotics company. Recently, he unveiled the Tesla Bot which is being created with the purpose to:
Develop the next generation of automation, including a general purpose, bi-pedal, humanoid robot capable of performing tasks that are unsafe, repetitive or boring. We're seeking mechanical, electrical, controls and software engineers to help us leverage our AI expertise beyond our vehicle fleet.
With continuous breakthroughs in medicine, the life expectancy of humans is prolonged. According to the Our World in Data, life expectancy today has nearly doubled.
With additional longevity comes additional concerns. Although we may be living longer, it does not change that our bodies will continue to age over time. According to Home Advisor's article, the most common injuries senior citizens encounter with independent living include:
Car accidents
House fires
Falls (which may result in brain injuries, or hip, vertebrae, or pelvis fractures) 
Bedsores
Infections
Burns
Lacerations
Sprains
Joint dislocation
Is it possible that the Tesla Bot can limit (or omit) all of these potential injuries? According to Musk's unveiling, the Tesla Bot will be designed to be a 5-foot-8-inch humanoid robot, weigh 125 pounds, and be capable of carrying 45 pounds. For those who are worried that the robot might be dangerous, Musk has states that the Tesla Bot is light enough to overpower it and slow enough to run away from; not that anyone would need to.
If the Tesla Bot can live up to its projected design ideas, then the answer is "yes." Instead of a senior citizen risking going up and down the stairs carrying in groceries, Tesla Bot can do it for them. Run out of milk and need to make a run to the store? Send the Tesla Bot.
The Tesla Bot could be another means of safety for elders as well individuals suffering from physical handicaps. In a way, the bot can provide companionship while still offering a way for people to continue to live independently. 
Many parents could also benefit from owning a Tesla Bot as well. Parents often complain about how little free time they get, and they are right! On average, parents receive only 32 minutes of free time a day. It sounds like the Tesla Bot would be a great way to help carve out free time by taking on the everyday tasks around the house. As a result, parents can spend more time with their children or do something for themselves.
Overall, the Tesla Bot sounds like it will be beneficial for anyone.
It remains unknown how much the Tesla Bot will be, but Twitter users have hot debates about the cost ranging anywhere from $10,000 to $250,000. There is also no expected release date, so potential buyers will have to continue to keep an eye out for future updates. However, Forbes states that the launch goal is projected for 2022.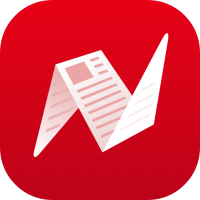 This is original content from NewsBreak's Creator Program. Join today to publish and share your own content.