It's about time the rail returned to Alabama
Since Hurricane Katrina impacted the Gulf Coast in 2005, Alabama has been without a passenger train service. However, that is about to change.
Earlier this month, Amtrak was approved to resume passenger services between New Orleans and Mobile. Services are expected to starting in 2022 and will have twice per day services between the locations.
For years, rumors have been heard that Amtrak was looking to restore services. However, progress has been slow due to the belief the passenger train would interfere with intermodal freight services at the port. Amtrak provided ample evidence to the U.S. Surface Transportation Board (STB) showing the legal right to use the tracks but forces CSX Transportation (CSX) and Norfolk Southern Railway (NS) to provide evidence as to why they cannot host the passenger service.
Mobile has been making considerable efforts to help bolster tourism. With the Carnival Ship Sensation calling Mobile home now, it's putting the city back on the map and drawing in visitors; especially with the station conveniently located downtown, it is accessible to the Cruise Terminal. It will also attract more tourists to local restaurants and festivities, such as the annual Mardi Gras parade.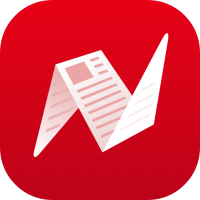 Overall, having the Amtrak return to the Gulf Coast is a huge economic win for Mississippi and Alabama. Locals should also feel the positive effects of the rail service returning since it will provide additional job opportunities. It should also help alleviate some of the traffic I-10 is notorious for having as well. Those who frequent downtown New Orleans can feel some relief that they will not have to pay $32 a day in parking if they take the train, enjoy a hop off downtown, and walk to their favorite French Quarter destination. Other benefits include the reduction of drunk drivers between the cities and a significant reduction in CO2 emissions. The passenger train service should also provide a means for those along the Gulf Coast who might need to evacuate from an incoming storm.
Train travel is a popular choice for commuters in Europe and the northeastern part of the U.S, but the rest of the country has been slow to catch up. However, the demand is rising. Prices of airfare are outrageous, with airlines nickel-and-diming customers making travelers increasingly frustrated. Flights pack travelers in, provide have little comfort, and overall experience misery while stuffed into a confined space for hours with hopes their luggage arrives on time (and undamaged).
Trains alleviate many of those headaches. Passengers are opting out of flights for the comforts provided on many of Amtrak's services to include WiFi, ample legroom, sleeper cars, spacious train stations, and cafe cars. With the release of Amtrak's proposed route map, the convinces of the rail line will be spreading across the country.
As a part of President Biden's infrastructure development plan, passenger trains have some hope in the U.S. According to the plan:
More than 35,000 people die in traffic crashes on U.S. roads each year, and millions more are seriously and often permanently injured. The United States has one of the highest traffic fatality rates in the industrialized world, double the rate in Canada and quadruple that in Europe. Across cities, suburbs, and rural areas, President Biden's plan will help parents get to work reliably and affordably, reduce the impacts of climate change for our kids, and make sure fewer families mourn the loss of a loved one to road crashes.
As a fan of train travel, I have to say: It's about time the Amtrak returned to the Gulf Coast! When the passenger train to NOLA goes live, you can bet I'll be a frequent train traveler.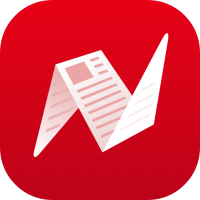 This is original content from NewsBreak's Creator Program. Join today to publish and share your own content.