Tionda and Diamond Bradley
Bradley Family Photo
A mother comes home to an empty house where her children should have been. A note signed by her daughter is left behind on the living room couch. Her two little girls say they have left to go to the nearby convenience store. But they never come back.
Tracey Bradley's story was exactly that. On the morning of July 6th, 2001, she was working at her job while her two beautiful daughters, 10-year-old Tionda and 3-year-old Diamond, were waiting for her at home in their Chicago apartment. Then they vanished without a trace. They have never been found and no arrests have been made in relation to their disappearance.
The girls were living in the Lake Grove Village Apartment complex in Chicago, Illinois with their mother and two sisters, Rita and Victoria. They had nearby family members who would often babysit them and they enjoyed visiting and staying over with their grandmother in Bronzeville.
On the day her children went missing, Tracey Bradley left for work at around 6 a.m. She told the girls to never let anyone inside the apartment while she was gone. Rita and Victoria were staying at their grandmother's house for the night so Tionda and Diamond were on their own.
The family claims Tionda called her mother at 8:17 a.m. and left her a message asking if she could let someone into the apartment. She said it was a male and she used the same first name as Tracey's boyfriend and a close neighbor, although the girls would typically use a nickname for the neighbor instead. Mysteriously, the message has since been erased.
When Tracey's shift ended around 11 a.m. she went home immediately to see her daughters, but when she walked inside the apartment she was met with silence. That's when she found the perplexing note.
Allegedly written by Tionda to her mother, the note stated that she was taking her baby sister to the store and then to a nearby playground. The girls' elementary school playground was only a few blocks away from where they lived. However, Tracey and her family do not believe the note was written by Tionda. They claim the grammar and spelling are inconsistent with the young girl's writing.
Moreover, it was typical for the children to call their mother on her cell phone and tell her what they planned to do rather than leave a note.
Sheliah, Tionda and Diamond's great-aunt, believes the note was in fact written by the young girl, however, she also believes Tionda was coached by someone she was familiar with and that person was instructing her on what to write.
Shortly after discovering the note, Tracey asked a neighbor for $20 and bought food from a local store, confirmed by a shopping receipt stamped at 12:21 p.m. She then began her search of the area and started making phone calls to family and friends inquiring about the whereabouts of her missing daughters.
The Chicago police were notified of the girls' absence and a massive search was launched. Local volunteers showed up to help comb the streets, empty buildings, and sewer systems for any sign of the children. Interviews were conducted by investigators, including the questioning of nearly 100 registered sex offenders in the area.
Tracey's boyfriend, George Washington, was also questioned and he claimed that after he took Tracey to work that day he never returned to the apartment. According to police, both Tracey and George took lie-detector tests and passed.
Since the start of the investigation, classmates of the girls have claimed they saw Tionda and Diamond playing on the school playground that same morning. Chicago police say seven separate witnesses have come forward and stated they saw George later that day in his garage lighting a fire in a 55-gallon drum. They said he then loaded up the barrel into the trunk of his car and left.
When confronted with this information, George said he was doing some work on his home and had disposed of some debris in Washington Park. The area in question was searched by police, but nothing of interest was ever found.
The FBI is involved in this case and has been working with the Bradley family to aid in bringing the girls back home to their loved ones. The family still believes they were abducted by someone they knew and trusted. The girls had been taught by their mother to never trust a stranger, making it unlikely they would have left with someone they didn't know on their own accord.
FBI forensic testing conducted on the note left in the apartment determined that it was in fact written by Tionda without duress.
If you have any information on the whereabouts of Tionda and Diamond Bradley, please contact the Chicago Police Department at 312–747–5789, the FBI Illinois at (312) 421–6700, or the National Center for Missing & Exploited Children at (800) THE-LOST.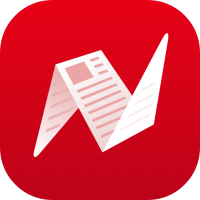 This is original content from NewsBreak's Creator Program. Join today to publish and share your own content.