Tanner Ward
Republican Times
On the night of June 7, 2017, 19-year-old Tanner Ward gave his beautiful daughter a kiss goodbye and left to visit his friend, Jeremiah. His mother asked if he planned on being home for dinner. "I'm only gonna be gone 30 minutes, go ahead and fix a piece for me,'" Tanner replied. But he never made it home to eat the meal she cooked for him.
Tanner Ward was a great father and had a lot to live for. His sister, Kelsey Ward, says her brother loved his fiancé and would do anything for her. His teenage years had been difficult, but Tanner's life was headed in a new and positive direction. Things were starting to look up as he was now engaged to his fiancé, Megan, and together they shared a daughter they named Sophia. To his family, suicide just didn't seem the fit the picture.
Tanner had recently befriended Jeremiah, so he was not well known by the Ward family. Kelsey, who was familiar with everyone in Trenton, had never even heard of him before. It was unusual for her brother not to return home when he said he would or try to contact his family.
Kelsey spent the following day retracing her brother's steps. She found herself knocking on Jeremiah's door, but there was no answer. Deciding to follow her instincts, she let herself into the apartment as the door had been left unlocked. Inside, she found the place a complete mess. The back door was left wide open, there was a large hole in the wall, and the furniture was overturned as if there had been a violent struggle.
Then she noticed it. Tanner's baseball cap lying in the middle of the room.
Kelsey immediately went to the police station, carrying the cap with her, and told them her brother was missing. A missing person report was filed and the department assured her they would look into it. However, two weeks later nothing had changed and there was no more information on the whereabouts of Tanner Ward.
By this time, Tanner's family knew there was something seriously wrong. He would never have chosen to walk out of his daughter Sophia's life. Kelsey began hanging homemade flyers around the area and that's when she ran into Jeremiah. He was wearing Tanner's shirt. The same shirt Tanner was last seen in when he vanished on June 7th.
Kelsey confronted him by asking him why he was wearing her brother's shirt. She also noticed strange markings that were what looked to her like burn holes from a cigarette. Jeremiah claimed they were only stains. When Kelsey threatened to call the police, he willingly offered to go to the station with her.
Trenton Police Chief Thomas Wright says they looked into Jeremiah and his possible connection to the case extensively. He had noticed the anomalies on the shirt as well, but could not determine definitively if they were blood. A voice-stress test was conducted on Jeremiah and the results were convincing enough for law enforcement to search property in Edinburg belonging to Jeremiah's dad.
With the help of cadaver dogs, a burn pit on the property was examined but only animal bones were found inside. A six-foot by ten-foot forensic dig was conducted as well, but nothing more was found. It looked as if Tanner's case was growing cold.
Tanner did not own a cellphone, therefore police were unable to trace his digital footprint that evening. They began following up on every lead that came in related to the case, but they all came to a dead end. It was beginning to look like Tanner had been involved in foul play.
Six long months passed.
On a bitterly cold December day, two childhood friends of Tanner's were walking to school together when they heard a creaking noise coming from above. As they looked up they made a devastating and shocking discovery. Tanner was hanging from a high branch of a tree.
The tree was only three blocks away from Tanner's family home.
The only evidence found at the scene was a small pile of clothing on the ground at the base of the tree, including pants, shoes, and a single sock. The condition of the clothing suggested that they had been in that location for quite some time.
An autopsy was conducted on the body. Using dental records, a positive identification was made. The initial cause of death was ruled as a suicide, as there were no injuries found other than rope marks on the neck. This ruling meant that Jeremiah was no longer considered a suspect.
Rumors started to fly in the town of Trenton. Text messages circulated and Kelsey says they hinted at the possibility of homicide. Kelsey noted that there were no obvious signs of wildlife on the body, implying that he had not been hanging from that tree for the entire six months.
Construction workers developing a site close to where the body was found did not believe Tanner was hung up in that tree until the day he was discovered. The storage building they used on the job was only 25 feet away. They never smelled any foul odor over the hot summer.
Even Tanner's childhood friend said he had walked that path several times before with his girlfriend. He is certain he would have seen him when passing through previously. A friend of Kelsey's also claims that she had played with her son underneath the tree during that same six-month period and never saw anything unusual.
The Ward family does not believe that Tanner would ever commit suicide. There were no indications prior to his disappearance that would indicate a desire to take his own life. The fact that he told his mother he would be back for dinner was proof that he had every intention of returning home that day.
The Ward family is left devastated and grieving, not knowing exactly what fate their loved one endured before he died. Tanner's daughter is now left to grow up without the father who adored her immensely. There are currently no persons of interest being considered in the death of Tanner Ward.
If you have any information on the death of Tanner Ward, please contact your local police department or the Trenton Police Department at (660) 359–5557.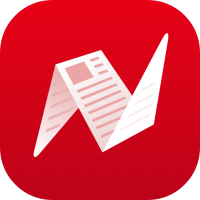 This is original content from NewsBreak's Creator Program. Join today to publish and share your own content.