Has the Zodiac Killer finally been positively identified after all these years? A team of over 40 specialists, known as The Case Breakers, believe they have finally solved one of the world's most baffling mysteries.
The serial killer who murdered five people, and maybe more, in the San Francisco Bay area in the 1960s has eluded authorities and the public alike, but that may be about to change. The group of specialists included former detectives, intelligence officers, and journalists who believe the identity of the Zodiac Killer is Gary Francis Poste. Poste died in 2018.
The Zodiac Killer was known for taunting police by sending seemingly undecipherable riddles to authorities and the media while he was committing these crimes. Two of the puzzles still remain unsolved to this day.
But The Case Breakers believe Poste had evidence in his darkroom that would indicate he is the notorious killer. Images reveal a scar on Poste's forehead that resembles the scar the Zodiac Killer had in the police sketch.
The team is also confident that letters sent by the killer identified Poste as the guy they have been looking for since the '60s. They claim his full name, "Gary Francis Poste," was the key to deciphering the message.
Another murder that the team is considering in connection with the Zodiac is that of Cheri Jo Bates, an 18-year-old who was discovered in Riverside, California in October of 1966.
Cheri Jo was a freshman in college when she was found dead in an alleyway on the property of Riverside City College. Investigators determined Cheri's ignition coil wire and distributor on her vehicle, a Volkswagen Beetle, had been tampered with by her murderer.
The Case Breakers are pushing for investigators to compare the DNA found at the crime scene to Poste's DNA, convinced he is the infamous serial killer and responsible for her death. However, the FBI released a statement announcing that the case of the Zodiac Killer is still open.
If you have any information leading to a conviction in the murder of Cheri Jo Bates, please contact the Riverside Police Department's Cold Case Unit at cjb@riversideca.gov. A $50,000 reward is being offered.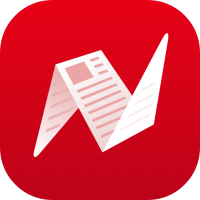 This is original content from NewsBreak's Creator Program. Join today to publish and share your own content.