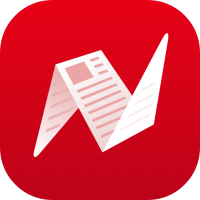 This is original content from NewsBreak's Creator Program. Join today to publish and share your own content.
Demographics
Sex
Female
Race / Ethnicity
Black / African American
Possible First Name--
Possible Middle Name--
Possible Last Name--
Nickname/Alias--
Estimated Age Group
Adult - Pre 30
Estimated Age Range (Years)
18-22
Estimated Year of Death
1967
Estimated PMI--
Height
5' 4"(64 inches), Measured
Weight
105 lbs, Estimated
Circumstances
Type
Unidentified Deceased
Date Body Found
September 30, 1967
Location Found Map
Location
Detroit, Michigan
County
Wayne County
GPS Coordinates (Not Mapped)--
Found On Tribal Land--
Circumstances of Recovery
The body of a homicide victim was found in the alley at the rear of 3613 Liddesdale St.
Details of Recovery
Inventory of Remains
All parts recovered
Condition of Remains
Recognizable face
Circumstance Notes
Homicide Bureau
Physical Description
Hair Color
Blac
Head Hair Description
Short afro
Body Hair Description--
Facial Hair Description--
Left Eye Color
Brown
Right Eye Color
Brown
Eye Description--
Distinctive Physical Features
ItemDescription
Scar/mark
Stretch marks on abdomen, old healed vertical liner scar on right shin, under knee
Other distinctive physical characteristic
Thin build
Clothing and Accessories
ItemDescription
Clothing
White fishnet hose (thigh highs), pink short peacoat, bright red sleeveless dress-short above the knee and a white wool sweater cardigan
On the Body
FootwearOne size 8 black cloth shoe
On the Body