Missing Age
16 Years
Current Age
21 Years
First Name
Akira
Middle Name--
Last Name
Williams
Nickname/Alias--
Sex
Female
Height
5' 7" (67 Inches)
Weight
175 lbs
Race / Ethnicity
Black / African American
Circumstances
Date of Last Contact
November 7, 2016
Last Known Location Map
Location
Westland, Michigan 48185
County
Wayne County
Missing From Tribal Land--Primary Residence on Tribal Land--
Circumstances of Disappearance
Ran away from her foster care placement.
Physical Description
Hair Color
Brown
Head Hair Description
Short hair
Body Hair Description--Facial Hair Description--
Left Eye Color
Brown
Right Eye Color
Brown
Eye Description--
Distinctive Physical Features
ItemDescription
Piercing
Lip piercing "Snake Bites" Ears pierced nose pierced
Clothing and Accessories
ItemDescription
EyewearGlasses (White framed plastic glasses)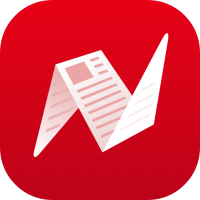 This is original content from NewsBreak's Creator Program. Join today to publish and share your own content.