Nyaudra Jarrett
Case Type: Endangered
DOB: Jan 01, 2003
Missing Date: Sep 07, 2019   
Age Now: 18
Missing City: Detroit
Missing State: MI
Case Number: x

Gender: Female
Race: Black
Complexion: Medium
Height: 5-6
Weight: 130
Hair Color: Black
Hair Length: Medium
Eye Color: Brown
Wear Glasses or Contacts: No

Location Last Seen: Nyaudra was last seen by her mother, Nicole Jarrett, at about 2 a.m. at their home on the 8600 block of Epworth Street on Detroit's west side.

Circumstances of Disappearance: Nyaudra and her mother were arguing on the drive home after Nyaudra had gotten her hair done. According to her mother, the teen threatened to leap out of the vehicle, and she had to grab her daughter's arm to prevent her from jumping out. After the two returned home at about 2 a.m., Jarrett said she went inside her home for about two minutes. When she came back outside, her daughter was gone. Nyaudra left with her phone, but without her phone charger and her purse.

Last Seen Wearing: A gray sweater, black leggings with black-and-white slip-on shoes with a dog design on the side.

Identifying Marks or Characteristics: Unknown.
Have information about this missing person? Click here to submit information to our Tip Line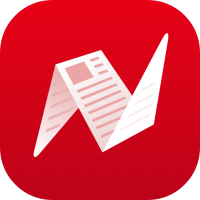 This is original content from NewsBreak's Creator Program. Join today to publish and share your own content.