Ispent my childhood in the lap of rural life in Pakistan. Pakistani villages have something unique and beautiful that has associated deep in my soul. Now living abroad for a long time, in my dreams I often find myself in the endless lush green fields. The lush green fields keep changing their shades with the moving sun. I cannot forget the deep red evening and rust orange hues on the fields. I lived and visited different villages surrounded by canals. I walked on the tracks of meadows surrounded by long green trees.
The early morning activity of those villages has been saved in my memory. I love to go back to those mornings when farmers would walk towards their fields. Their bulls were their sincere companions who were used to plough the fields. The bulls had melodious bells in their neck. Those melodious sounds had soothing harmony with the morning winds.
My favorite men were shepherds who were semi nomadic. I would love to see them disappearing in the magical fields singing folk songs. Their wild voice seemed to touch the scattered orange clouds, and I could feel the morning light dancing with the tone of their flute. I wish I could show you the simple but beautiful life of our villages. Life was magically harmonious with the Mother Nature. I wish you could see the shepherd coming back to home with his herd in the evening.
The village life in Pakistan is traditional even today. The villagers live in mud houses. Most of them are farmers but there are other occupations like shepherds, blacksmiths, hairdressers, and tailors. Modern technology has brought lot of new irrigation tools like tractors and tube wells, but the nature is still there.
Festivals and folk songs are the core of rural life of our country. Saraiki and Punjabi literature has its roots in the era of Sufi saints about thousand years back.
Whenever you visit Pakistan, don't forget to view the beautiful scenes of countryside.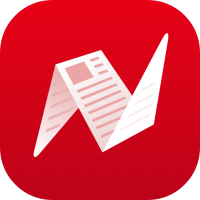 This is original content from NewsBreak's Creator Program. Join today to publish and share your own content.