Leave nothing to chance. Children should be helped to develop those tendencies and skills they will need later in life, such as walking, talking and lying. Those with poor role models might be limited to careers in childcare, paramedics or the fire service, unable to qualify for more important roles in law, politics or the media.
I know a builder, obviously not socially but through an extension I had built. He actually boasted: "I never lie to my children!" Shocked, I asked what if a grandparent died. He replied, "I'd say Grandad is up there, singing with the angels." "And you don't believe that," I suggested with relief. "Well" he hesitated as poor liars often do. "Who could say for sure?" I pointed out that HE would be saying for sure, if he told his children so. He refused to accept his need to lie or for his children to be taught how.
I could not resist one further test. "Do your children believe in Santa?" He wouldn't answer.
Even though lying is an essential part of the building trade, there are too many builders who deny that, and are not good at it. What kind of example are their children set? On the other hand, my children were privately educated in an expensive church school. Do you suppose their headmaster, Rev Al Wright would have said, "Who can say for sure?" on the question of heaven? Someone with a level 2 certificate in bricklaying might not know how to lie well, but someone with a 1st from Oxford in Theology should.
Disadvantaged children do have a few constructive role models. They learn from TV heroes that violence solves most things and is very entertaining. They are not told that problem solvers, and entertainers often have only short-term success. Many a heroic soldier is killed, but very few commanders-in-chief are. A problem-solving engineer or inventor might earn very good money, but not as much as the entrepreneur who buys their copyright. Similarly, providing society with vital entertainment pays more than support services like nursing or sanitation. However, many of the most talented musicians, TV presenters or sports stars end up insolvent or ruined by some scandal and we are left with Sylvester Stallone and Bob Geldof.
The fact is, even talented people get caught if they can't lie well. They should know how to fob-off the taxman or win back the public after a little bit of predatory fondling, and they should realise how to plaster-over some trivial fascist affiliations. Such abilities could make someone the leader of their nation.
If we want our children to get on in this world and become fine, upstanding members of society, simply teaching them to lie is not enough. They have to be skilled at it. At school I was completely convinced that I could become anything I wanted, by a fat, balding teacher who had never been promoted. The flaw in his argument should have been obvious, but we are rarely convinced either way by evidence. It's the level of sincerity a liar has, their tone of voice, look in their eyes, poetry of bullshit that hypnotize us into believing.
In the modern West, we have some of the finest examples of lying the world has ever seen. Advertising, politics, flash fiction posing as articles, movies and the media all posing as truth, they are full of subtle lies- made up facts and fake voices that influence the way you think and feel. There truth is, there is no truth.
You are feeling sleepy and they become your daily dose of hypnosis. Your eyes become heavy as they infiltrate your mind. You are lying on a perfect beach, blue sky, rich blue sea and can hear gulls calling, calling as you relax more and more and these words become your mind, your thinking, YOU, as you relax even more, this is you. And you say to yourself, 'I should teach my children to lie, so they can get on in this world'.
It's common sense, really. Children should be helped to develop those tendencies and skills they will need later in life, such as walking, talking and lying. Why deny such a truth?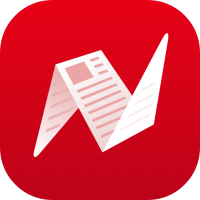 This is original content from NewsBreak's Creator Program. Join today to publish and share your own content.