It was still light on a summer Tuesday evening and her trash was still out. The collectors come before dawn on Mondays and our neighbour was always meticulous in retrieving her emptied container. I leave for work early and don't return until late. Perhaps the slight anxiety I now felt was just the subconscious, always on the look-out for anything that disturbs the pattern of suburban normality. I went up to our neighbour's front door and gave what was for me a thunderous knock. No reply. Well, perhaps she had gone away. I knew she had sporadic visits from what I presumed was her family, and her grass was cut regularly. I checked other neighbours. No joy; all had been at work, even the one who knows more or less every happening in the close. I tried to remember when I had last seen the old lady. It wasn't recently, but that was no surprise, for our paths rarely crossed and we weren't even acquaintances, let alone friends. But the trashcan was still there, accusing me.
I banged on her front door again, harder. Nothing. Then, through the patterned glass, I saw a light was on in one of the rooms. Quickly round to the back to check. I remember thinking how strange my garage looked from another viewpoint. Her door was locked but a couple of windows were open, just fly-screened. I hoisted myself up, called out and peered in. Food on the table, bread, butter; a radio playing softly. But surely this flimsy evidence didn't justify a break and enter? Police? Yes, that was the answer. Trembling a bit now, I rang 911. There's not much more to tell. Police Rescue arrived in well under ten minutes and asked the usual few questions, just as on TV. Then, "Never mind, sir, we'll look after it". I excused myself. About an hour later a young policewoman tapped on our door. Without going into details, she indicated that my neighbour had died, possibly of a stroke and certainly more than a day earlier. There was nothing anyone could have done. The old lady had been very self-sufficient, almost a recluse, never volunteering any neighbourly action or chat. In true Anglo-Saxon style ('Good fences make good neighbours'), we and she acted as if there was no-one living next door. In this age of health and comfort, death enters our daily round so very seldom. Someone once said it's the last obscenity. Perhaps more true is that it's an embarrassment, to be tidied away as quickly as possible, in as sanitised a fashion as we can arrange. Maybe one should get to know the person next door -- or is that prying? When we get old and possibly alone, will we be grateful for a little sympathetic attention or prefer to go it alone? Should I have acted sooner? Would it have made any difference? These are vexing questions for those of us who hold personal privacy in the highest regard.
I didn't even know the old lady's name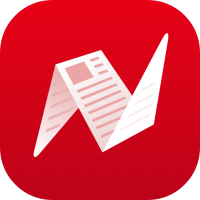 This is original content from NewsBreak's Creator Program. Join today to publish and share your own content.