KISS began their final tour in 2019, but then when the world wide Pandemic known as the Coronavirus (or Covid-19) began, they had to delay their tour for the safety of themselves as well as the fans that love them so much.
In my sources, readers will be able to find more information on the tour, concerts still to come during the tour, etc.
KISS began their career in Music back in 1974. and now 47 years later in 2021, they have resumed their final tour known as "The end of the Road World Tour". August 19th, 2021, KISS will be preforming in Bangor, Maine for the last time. For those of us that are fans, this will be a ball of emotions. Happiness that KISS is able to end their career doing what they love and preforming for us fans, excitement (especially for those at the concert) because you were able to share that moment with them, and maybe even sadness because this will be the ending of an ERA for so many of us. After all, 47 years is a very long time, and over those years many things have changed, but KISS never did. Sure, they may have gotten older (not that anyone could tell), but they never changed who they were. They were always the same, fun, amazing group that we all know and love.
Yes, this will be the ending of an ERA for so many of us, but one thing is for certain, KISS will never be forgotten, and there will never be another group like them.
From all of us fans, myself included, thank you for 47 years of amazing music! Rock on, KISS!
Sources:
https://www.kissonline.com/tour
https://www.rollingstone.com/music/music-news/kiss-end-of-the-road-tour-2021-dates-1183714/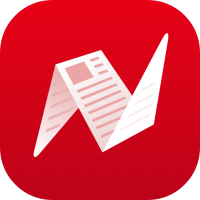 This is original content from NewsBreak's Creator Program. Join today to publish and share your own content.