Nick Cross has been missing since June 15th 2021. There has been a lot of information going around about this case, much of which is invalid or untrue according to his Family and others that love and care about him. His Family and loved ones have been searching for him endlessly and want nothing more than for him to return home.
Physical Description of Nick:
Dirty Blonde hair, Blue eyes, has tattoos, is approximately 5 feet and 11 inches tall, and weighs approximately 240 pounds.
Last seen wearing: Black sneakers, black shorts, a black sweatshirt that said ZULLO on it, and possibly a hat.
Timeline of the day Nick disappeared:
*At some point before 8:30am on June 15th, 2021, Nick was dropped off at his Sister's house.
*At approximately 8:30am, Nick and his sister were driving in her vehicle. Nick appeared to be under the influence of a mind-altering drug, so his Sister wanted to bring him to the Hospital. Nick began to panic, so his Sister pulled over to the side of the road to try and calm him down. This is when he got out of the vehicle, removed his backpack and bag of clothes, and then took off into the woods.
*At 12:45pm a 911 call came in from a woman who had found Nick on her lawn a few miles from where he had gotten out of his Sister's vehicle. The woman says that Nick was on her lawn in the rain, his lips were blue, and he told her that he needed help. She then went inside to get her phone to call for help, and when she returned Nick was gone, and she could hear him running through the woods.
Additional Information:
*It has been said that Nick was a methamphetamine addict, however, his Family and loved ones insist that this is untrue, so I will ask my readers to consider the difference between using a substance a handful of times and being a full-on addict. If he did happen to be under the influence of a substance at the time of his disappearance, it could simply be an unfortunate coincidence, or it could be that he did have a problem. We do not know the answer to that question for certain, so out of respect for Nick as well as his Family, I will ask my readers to please keep that in mind.
*Nick has ties to Milo/Lagrange, Livermore Falls, and New-Hampshire.
Conclusion:
It has been almost two month's since Nick has been seen or heard from by his Family. There have been unconfirmed sightings, rumors, etc, but in spite of all of that, his Family is still without answers, and are still desperately trying to bring him home. In the source that I will have listed below, there will be links where readers can find regular updates, as well as more in depth information.
Sources:
https://www.gofundme.com/f/zjwpkj-bring-my-son-home?member=12212941&sharetype=teams&utm_campaign=p_na+share-sheet&utm_medium=social&utm_source=facebook -Link to the GoFundMe page that Nick's Mother has set up. She posts regular updates on this page as well.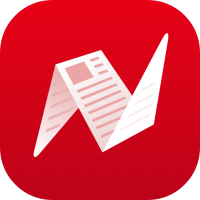 This is original content from NewsBreak's Creator Program. Join today to publish and share your own content.