Marina Boelter was a beautiful 18 year old young Mother living in Bloomfield Indiana. At the time of her disappearance, Marina had a lot of things going on in her life. She was in the process of getting custody back of her Son, and had regular visits with him, and she had a job at the IGA which she was by all accounts happy with and very much enjoyed.
Of course, there were also some things going on in Marina's life that have left the case of her disappearance opened for speculations as to what exactly happened to her. First off, the relationship between Marina and the Father of her Son was for lack of a better term "on again,off again." DJ, the Father of Marina's Son had been trying to work their relationship out at the time of her disappearance, however, Marina was not interested in doing so, because she had recently begun seeing somebody else. Now, normally, people would say that trying to move on and see other people is a good thing to do after ending a relationship that for whatever reason was not working out, but the problem in this case was that the man that Marina had begun seeing was married, a lot older than her, and happened to be an old friend of her Mother's. That being said, the relationship between Marina and this man was probably not the most comfortable situation for those involved, and you will be able to hear a little bit more information about that in at least one of the sources that I will have listed at the end of this article.
On the night of Marina's disappearance, DJ had been trying to get her to spend New Years Eve with him in an attempt to work things out between them, but she had already made plans to go to a party that her married boyfriend was having and had invited her to. When Marina got off work, DJ and a couple of his friends were pulling into the IGA parking lot. Marina was talking to someone on the phone, and the last words that Marina said on that phone call were something to the effect of "Oh, shoot. It's DJ." and then the call was ended. Marina then quickly jumped into the car of an unknown male. This was witnessed by DJ as well as the friends that he was with that night.
Note: DJ as well as the friends that were with him on the night in question all willingly took polygraph tests, passed them, and were not suspected of any involvement in Marina's disappearance. At least not by the Police investigating at the time, and the case is still opened. As far as the public goes, I'll leave it up to you to decide what you believe. If you watch some of the videos that you will see in my sources, you should have more than enough information to have formed some kind of opinion in the case. I will also add that Marina's Mother stated on more than one occasion that she did not believe that DJ or his friends were inolved in the disappearance of her daughter, as they were all guys that she knew very well and trusted.
Note: Not long after Marina's disappearance, DJ lost his life in a violent altercation that ended with him being fatally stabbed through the heart. There is a lot of speculation as to what the fight had been about, and whether or not it was connected to Marina's disappearance at all. It is unknown for 100% certain whether or not Law Enforcement thinks there is a connection, and again this is something that has been opened to a lot of speculation.
The Facts:
Marina Pearl Boelter disappeared on December 31st of 2014 from Bloomfield Indiana after getting off of work at the local IGA at approximetly 6pm
Marina was seen getting into the vehicle of an unknown male (The Police have interviewed him a few weeks after Marina's disappearance when he came forward and admitted to being the person that gave her a ride home that night. They will not release his name. They did say however, that he also passed a polygraph test.)
The unknown man dropped her off at a permanently closed pizza place near her apartment (she did not want him to know exactly where she lived as she did not know him that well)
The last ping on her cellphone came from the parking lot of that pizza place. She has not been seen or heard from since.
The last time Marina was seen, she was said to be wearing a black and purple plaid peacoat, jeans with rhinestones on one of the back pockets, pink and white Nike shoes, and a Cross necklace. She was also said to be carrying a purse with the word "LOVE" on the side of it.
Note: There was another man who was a stranger to Marina, but who could have probably very easily gained access to her, as she was a young woman living alone, and he lived in the apartment next to her. His name was Vernon Gayle Briner, who would have been in his 50's at the time that Marina went missing. There has been a lot of speculation as to whether or not he may have had something to do with Marinav's disappearance, not because he was known to her because he really wasnt, but rather because of his violent track record. He is a violent sexual offender who on October 12th 1976 was charged with murder/intent to kill or injure. The crime sexually motivated, violent, and extremely brutal. You will be able to hear/read a little bit more about that in the sources I will list below as well.
Description of Marina Boelter:
Blonde hair, blue eyes, may wear non-prescription reading glasses, and may dye her hair reddish brown.
Height: 5′3
Weight: Between 95 and 120 pounds.
Sources:
https://charleyproject.org/case/marina-pearl-boelter
https://www.homefacts.com/offender-detail/IN1618992/Vernon-Gayle-Briner.html
https://www.youtube.com/watch?v=-vwe39fFU_0&t=1043s -Marina's case on "Chasing Evil"
https://www.youtube.com/watch?v=vPAM7vRUQOw&t=2960s -Marina's case on the "Unfound Podcast"
https://www.facebook.com/FindMarinaBoelter
Conclusion:
The goal of this post is to keep Marina and her family in the public eye so that they are not forgotten, so please by all means re-blog this post. Lets show Marina's family that someone cares. Marina's Mother spent every single day since her disappearance trying to find out what happened to her. Marina's Mother has since passed away, going to her grave without ever knowing what happened to her little girl.
If you have any information on this case, you are encouraged to contact either the Bloomfield Police Department, or the Indiana State Police. Phone numbers for each can be found by clicking the first link listed under my sources. Thank you.
Tune in next Sunday night/Monday Morning for the next edition of Gone But Not Forgotten.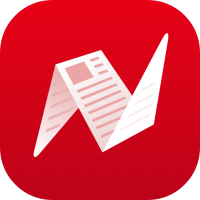 This is original content from NewsBreak's Creator Program. Join today to publish and share your own content.