The noise, the flashing lights, the racing hearts, the cheers, and cries -- it's all part of the arcade experience. If you're like me, you probably have memories of your pocket full of quarters, shuffling around the sticky soda-drenched floors of the video arcade at your local mall or street corners, working your way around the big noisy cabinets. Or maybe you miss those pinball machines at your local pizza joint or movie lobby, and you want to rekindle some of those innocent feelings. Maybe you want to share that experience with your children. Have we got a place for you!
The biggest gaming arcade in Central Virginia is right here in downtown Charlottesville. Decades Arcade opened in October of 2018. It was bourne from the ashes of its previous incarnation, Paul's Pinball Palace, named after its owner, Dr. Paul Yates, an eye surgeon at the University of Virginia. His hobby of collecting pinball games has now become a business with over 100 machines, located in a warehouse space in the Belmont neighborhood of Charlottesville, Virginia.
I recently visited Decades with my teenage daughter. This is our fourth time visiting since it opened, and the first since it re-opened after a closure due to the pandemic. I can tell you, the place is just getting better.
First things, first, Decades has it together when it comes to COVID safety. The arcade is sanitizing every machine regularly and requiring customers to wear masks at all times, regardless of vaccination status. They even have UV lights and air purifiers installed. Most importantly, it's regulating its occupancy to under 65, which is pretty reasonable considering the size of the place. We went on a Sunday afternoon, and we felt completely safe there.
I must admit that when I first discovered Decades, I thought I'd only be playing pinball. After all, video games, particularly consoles and PC games, are as ubiquitous as television and stereos these days. Their incessant presence is everywhere in pop culture, from movies to breakfast cereal. Naturally, I first sought the classic physical experience of a pinball game. The flippers, the tilts, the rolling ball. Then I got dragged in by the classic videos games I grew up on. Joust, Donkey Kong, Missile Command, and of course, Pac Man. Decades has several versions of this classic (including a Baby Pac Man pinball game). They even have the table-top version of Ms. Pac Man that I used to play in my local pizza parlor back in the day.
Decades' pinball machines range from 1957's "Silver" by D. Gottlieb & Co. to 2021's "Star Wars: The Mandalorian." They have a little bit of something from every decade in between. Frankly, I enjoy playing them from all eras, but I especially have a weakness for the 70s games, particularly the Charlie's Angels machine. There's just something about the satisfaction of getting all the letters of the word "Chic."
It's not all flashing lights and CRT screens. Decades also has interactive games such as skeeball, air hockey, Chexx hockey (the one with the sliding players and the big bubble cover), and even a game called "Wacky Gator" which seems to be a little similar to Wack-a-Mole. Decades rotates games every couple of weeks and they get new games every couple of months. There are currently over 60 cabinets and over 30 pinball machines in Decades, and you don't need any quarters to play them! Just hit the start button installed on each machine and you're ready to roll.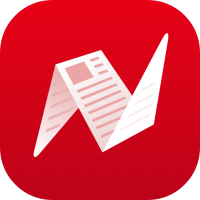 This is original content from NewsBreak's Creator Program. Join today to publish and share your own content.