Despite popular interest in extraordinary experiences and paranormal phenomena, the scientific community generally steers away from actually studying these occurrences. After all, phenomena such as near-death experiences, visions of apparitions, and memories of past lives are deeply personal experiences. Parapsychology is a controversial subject, and it is fair to say that most academics do not believe that parapsychological phenomena are likely to exist since convincing evidence is fleeting at best. However, there is a research unit based right here in Charlottesville dedicated to using scientific methodology in their investigation of paranormal phenomena.
The Division of Perceptual Studies (DOPS) is a research unit of the Psychiatry and Neurobehavorial Sciences of the University of Virginia's School of Medicine. DOPS is one of only a few University-based research units in the world that investigates similar paranormal phenomena. It was founded in 1967 by Dr. Ian Stevenson as a result of a generous donation from Xerox inventor Chester F. Carlson. The late Dr. Stevenson established the Division "in order to conduct research in which scientific methodology is utilized to empirically investigate phenomena which cannot be explained by the currently accepted scientific assumptions and theories about the nature of mind or consciousness, and its relationship to matter."
The primary researchers have concentrated almost exclusively on young children who claim to remember previous lives and on near-death experiences in recent years. Dr. Jim Tucker became the director of DOPS in the fall of 2014. His latest book, "Before: Children's Memories of Previous Lives" was published in April of this year. It is a 2-in-1 edition combining his books "Life Before Death" and "Return to Life," with an introduction that includes the remarkable case of a boy who remembered dying in the Vietnam War.
On the DOPS website, they offer a list that is designed to give an idea of the kinds of things a parent or caregiver might hear that might raise alarms, such as "when I was big, I used to "drive a truck/live in another town, etc" or "that happened before I was in mommy's tummy." These things might at first be dismissed as fantasy in our Western culture. However, some further investigation might be worth looking into. Dr. Tucker recommends that parents be open to what their children are reporting. "Some of the children show a lot of emotional intensity regarding these issues, and parents should be respectful in listening just as they are with other subjects that their children bring up." The DOPS site says the vast majority of these children stop talking about a previous life by the time they are around 7 years old.
The Division of Perceptual Studies is very interested in hearing about cases of young children who are currently spontaneously speaking about memories of a previous life. If you are a parent or a caretaker of a young child, please email research assistant, Diane Morini at dsm3j@virginia.edu to submit your observations and experiences of your child's behaviors and statements about memories of a previous life. Rest assured, they adhere to a strict code of privacy and confidentiality in all instances.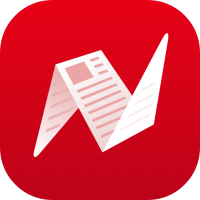 This is original content from NewsBreak's Creator Program. Join today to publish and share your own content.