The positive impact of a communal green space in a city cannot be overstated. Nature has a way of bringing people together. Charlottesville is a city that knows how important inclusion and bringing people together can be in order to heal from past divisions. On the corner of John Warner Parkway and Melbourne Road, on the northeast side of McIntire Park lies 8.5 acres of land that is doing just that. As the mission statement reads, The Botanical Garden of the Piedmont is a project designed to "invite all community members and visitors to engage in nature, to educate and inspire through the beauty and importance of plants, to advance sustainability, and to promote human and environmental well-being."
What started out as a proposed idea by local community members back in 2008 has now become an approved public-private collaboration with a master plan. The master plan includes a visitors and educational center with an amphitheater, a canopy walk, and a children's play garden. Now in August of 2021, you can see the beginnings of this master plan taking shape in this designated green space, as volunteers continue to open up trails and clear spaces for communal use, all while preserving the natural habitat that grows in the area.
My tour through the garden, led by friendly volunteers, clearly showed some of the progress that the community has made in cutting back invasive species and carefully clearing brush for current visitors to sit and breathe in the natural landscape. There are around 40 species of native trees in the garden. Many have been labeled by tree stewards, including tulip poplars, southern red oak, and rare-to-this-area Juglans cinerea, a walnut tree commonly known as butternut. My volunteer tour guide told me that only plants that grow within a 15-mile radius and have existed in the area for 200 years are considered "native."
The conceptual design of the botanical garden was made by the Boston-based landscape architecture and urban design firm of Mikyoung Kim Design and the Charlottesville-based firm Waterstreet Studio. They were selected among 344 firms that offered their design. The design includes a Visitors and Education Center with an Amphitheater. This will be used as a shelter for classes and provide a great outdoor venue for music. A Redbud Grove will take advantage of the local striking redbud that is in full bloom in the springtime. A Waterfall Garden will reside in the lowest part of the garden and will take advantage of the existing stream. It will feature a stone walkway, flanked by gardens of fern and moss and rocky landscaping. There are many challenges to this project, as volunteers set to divert the runoff from the parkway and use natural resources such as native marshland plants to help absorb the water flow.
Another exciting concept that was designed is the bird blind. Perched in the trees, this wood enclosure will be a detour off the proposed elevated canopy walking trail. Somewhat concealed, visitors will be able to catch intimate glimpses and take close-up photos of our birds and other wildlife moving about the upper branches of the trees.
The progress of all these beautiful designs depends on grants and the generosity of donors. The Botanical Garden of the Piedmont receives no local or federal government funding, so the project relies on individuals, foundations, and businesses for a majority of their budgetary needs. More information about making a donation can be found here.
The Botanical Garden of the Piedmont is also accepting volunteers. This is a great opportunity to give back to your community and also get some precious outdoor time! I was told they can accommodate all kinds of interests from their volunteers, which includes scaling back the invasive species, creating and maintaining trails, and general landscaping. More information about becoming a volunteer can be found here.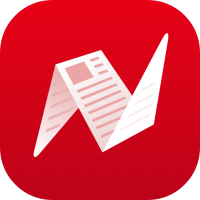 This is original content from NewsBreak's Creator Program. Join today to publish and share your own content.