These days you can pretty much find vinyl records everywhere. That includes big-box chain stores like Target, Barnes & Noble, and Walmart. As a generation X-er, I must admit, that just feels downright weird.
Gather around kids and let Grandpa Jones tell you about the 1980s when buying records was something you had to do in small shops of the big cities (or hip college towns), usually in a dusty record store full of used LPs bought from estate sales and thrift markets. We'd chat with ornery yet knowledgeable clerks who didn't get enough sun. It was a secret world that only a few of us knew (or cared) about. We record-heads could spend hours digging through bins, looking for unscratched vinyl from the golden age of long players. We'd browse the 7-inch singles of punk and "indie" bands your mother never heard of. It was our underground world of treasures. You could buy Blue Cheer's raucous 1968 debut LP "Vincebus Eruptum" for a few dollars or an ELO record you probably would have never bought new, but it was selling for 50 cents in the "bargain bin" with a missing inner sleeve, so why not. It was the only place you could find 12-inch singles, rare 10-inches, and extended dance remixes for deejays. By the 1990s, as the CD format took over, a few of us stuck with the vinyl, at least for the old stuff. It was still selling relatively cheap. Records had beautiful artwork you could frame. It was for us. Alas, the age of digital downloads took over. First, it was Napster and digital file transfers in the early 2000s. Then the streaming. Starbucks started selling stuff like "Best of" Tori Amos CDs for the impulsive coffee drinkers, but for most people, streaming from Pandora, Spotify, or Apple Music has become the way most of us consume music. Of course, this lackluster way fed our nostalgia for more tangible formats such as records and cassettes. Part of the music industry turned to the collector, the music lover who wanted more than just a digital file in their iTunes. Now you can buy Depeche Mode's vinyl reissue of their classic "Violator" for thirty dollars, displayed by the plasma TVs under the fluorescent glare in your local big-box store.
Whether you've been buying vinyl records most of your life like myself, or just starting with your new turntable, Melody Supreme can get you the wax. Located in downtown Charlottesville, Melody Supreme opened in 2010 by Gwen Berthy. Gwen runs the whole operation by himself. It has survived the retail apocalypse (outlasting the vacant stores along Route 29). It has survived the 2020 pandemic. And we are lucky to have it, especially in our small beloved college town. Melody Supreme doesn't sell groceries, it doesn't sell televisions or vacuum cleaners. It just sells records. Okay, maybe it sells a few used turntables and receivers when Gwen can get his hands on some (they sell fast, so act quick!). Oh, I just remembered it sells a few t-shirts and record totes. But mostly it's just beautiful records.
There are three independent music stores in Charlottesville (a lot if you think about the size of the city), but I didn't get a sense that bothered Gwen much. In fact, he doesn't really feel competitive towards the other two stores. I got a sense that Gwen was more bothered by the big-box stores approaching on his territory. He reminded me that you're not going to get the knowledge, the passion of music lovers from those big stores. They sell mostly major-label popular artists to cash in on the vinyl resurgence. It's a gamble whether these records were mastered for actual vinyl release. These vinyl records by popular Top-40 artists were often cut from the same digital masters used to make CDs and digital files. They aren't going to sound much different than the downloads. In fact, some of them sound worse according to Gwen.
Gwen Berthy is a man for whom I have deep respect. After all, he's given up a life of travel so he can be there to sell us records daily in his small boutique off the downtown mall. Born in France, Gwen went to a small university in Paris and made a name for himself taking photos for Condé Nast magazines such as Architectural Digest and Condé Nast Traveler. He's traveled the world, taking photos of people, fashion, and beautiful buildings and landscapes. In fact, he showed me some of his incredible photographs in a portfolio he had sitting under a table of LPs. If you stop by and are kind, maybe he'll show you them too. He may not be traveling much these days, but he does get to chat on occasion with some big stars who have wandered into his store as they traveled through town, such as Elvis Costello and J. Mascis of Dinosaur Jr.
I asked Gwen how things have been going and what might the future hold for Ma-and-Pa records stores such as Melody Supreme. Although these are trying times for all kinds of small businesses, the vinyl resurgence has been a blessing for Gwen. Much of his business is from out-of-town people who come many miles to visit his store by word-of-mouth. Even after closing for three months during the height of the pandemic last year, he's recovered nicely due to people's desire to own real records. After all, when people stopped going out to restaurants and clubs during lockdown, they often turned to home entertainment such as records and movies to keep them sane. Music soothes the anxious masses. A wall of vinyl records soothes the music nerd like myself. Actually, we prefer the term "music enthusiast." Gwen isn't quite sure what the future holds in terms of record stores, but for now, Melody Supreme is here to stay. Visit Melody Supreme at 115 Fourth Street SE (also known as Heather Heyer Way) in downtown Charlottesville.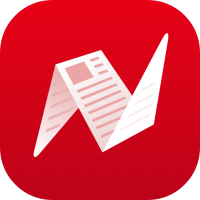 This is original content from NewsBreak's Creator Program. Join today to publish and share your own content.