What better way to get into the spirit of the Tokyo Summer Olympics than to enjoy some freshly made sake from our very own sake brewery here in Central Virginia?
Head brewer Andrew Centofante, along with his business partner Jeremy Goldstein, opened the North American Sake Brewery in the IX Art Park of Charlottesville in August of 2018. It is one of about 25 sake breweries currently open in the United States, up from about 20 in 2019. The increasing number of sake breweries in the United States reflects the rise of Japanese food culture in the country. Like craft beer, the popularity of craft sake comes down to the passion of its fans. Although the kind of rice used is important (much of NASB's rice comes from Arkansas), the quality of sake comes down to the skill and intention of the "toji" (brewmaster) that determines the "personality" of the sake. Unlike wine or liquor, sake is not distilled but brewed like beer. Since there are no natural sugars in rice, the starch of the rice needs to be converted to sugar. How does this happen? It gets a little help from a process referred to as "koji."
When I spoke with Andrew during a tour of the brewery, I couldn't help but notice his excitement in talking about this precious elixir that has been around for at least 2500 years. It is believed that sake goes back to China with the start of rice cultivation, but Japan is really where the brewing of sake became an art. Andrew has taken on this art form and has made it palatable for American drinkers by combining fermentation methods old and new. After showing me the various ways rice can be milled and "polished" in intended cut lengths, Andrew points to a sterile wood-framed room behind a glass door. This is where the magic happens. This is where the koji is mixed with the newly steamed rice to help break down the starch into sugars. Koji, a yeast-like fungi, is spread onto the grains and grown over a two day period in this specialized, temperature-controlled room made of beautiful cedar. This keeps the rice warm and moist during the process to ensure the growth. Once the koji making is complete, it is added into tanks with even more steamed rice, water, and yeast. You can see these large steel tanks through the back windows of the tasting room and restaurant. The rice mixture is fermented in these impressive looking tanks at cold temperatures for about 20-60 days. During this process, the koji continually breaks down the rice while the yeast converts sugars to alcohol, reaching 16-20% ABV. The sake is eventually filtered to remove the rice grains. The filtration process can be manipulated in order to achieve levels of clarity. You can get a good sampling of these levels with the current selection of brews. Clear sake is generally more smooth and mellow like white wine, while cloudy sake has a more strong and nutty flavor. Not sure what you prefer? I recommend a tasting flight where you can taste all of the current flavors. Are you looking for a smooth and refreshing sake? Try "Real Magic," which is clear and subtle with notes of pear, and an umami finish. Want to try something stronger? I recommend "Big Baby," a cloudy style sake that is unfiltered, giving it a more textured and aged flavor. They also have more modern concoctions such as "Sweet Agony," which has a strong lemon flavor. There was also a flavor called "Socky," which combines even more citrus and fruit to give it a fruit-punch kick. This was a little too juice-like for my taste -- I could hardly taste the alcohol (you could get into some trouble with this one!). However, I can see how one might enjoy this refreshing beverage in the summer on those hot days.
In Japan, Saki season begins October 1st, hence the cold fermentation period in conjunction with the colder season. However, you don't have to wait until the cold months to enjoy this delicious fermented rice beverage thanks to modern establishments like North American Sake Brewery. In fact, sitting outside on its generous patio, you can enjoy the various flavors of NASB's sake in the sunshine, taking in the lively art scene at the IX Park. And I'm fairly certain you won't miss any Olympics events thanks to the TVs in the tasting room. Andrew told me he's working on a special blend of sake called Olympus that should be out shortly. This will get your mind on Tokyo, for sure.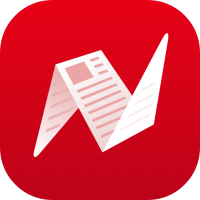 This is original content from NewsBreak's Creator Program. Join today to publish and share your own content.