Supporters of SHEEN Magazine and the publication's annual awards show – the SHEEN Awards – will once again have the opportunity to see some of their favorite celebrities and entertainment executives honored this year. Despite an ongoing worldwide pandemic, the SHEEN Awards will be streamed to the public on October 21st, at 7 p.m. EST (the network will be announced later).
SHEEN Magazine is excited to make its Atlanta-based awards show available to the public in 2021. In order to adhere to COVID-19 protection protocols, much of the show will consist of pre-recorded segments, making the show optimal for streaming purposes.
The founder of SHEEN Magazine, Kimberly M. Chapman, is keenly aware of how COVID-19 has severely limited personal interaction and opportunities for social activities; it is this understanding that led to the production of this year's show, even if by unconventional means.
"2020 kept most isolated or left with little to celebrate," Chapman said. "Many of us instantaneously had to reimagine our lives or face a new normal. So, I am thrilled we can offer a diversion. Hopefully, viewers will enjoy the entertainment and virtually join us in the tribute to our honorees while celebrating our winners."
Recap of the Kimmie Awards (2019)
The SHEEN Awards (formerly the Kimmie Awards) will feature a number of prominent performers, including singer/songwriter Muni Long (who cowrote Rihanna's "California King Bed) and R&B duo Ruff Endz, who are known for their smash hits "No More" and "Someone to Love You." Atlanta's own Grammy-winning producer, Zaytoven, will receive the Trailblazer Award, commemorating his over 20 years in the music industry, and his collaborations with artists such as Usher, Future, Gucci Mane and the Migos.
SHEEN Magazine publisher William P. Chapman III believes it is important to celebrate those entertainers and media executives who have continued to contribute their art and expertise, especially during a particularly difficult 2020.
"The 2021 list of phenomenal honorees and nominees was definitely worth the wait and still worthy of national recognition," Chapman explained. "As we have done in previous shows, we will spotlight 'Incredible' individuals who are the 'Elite' in their prospective industries. Please celebrate with us and witness our cutting-edge tributes to your favorite influencers."
Over the past seven years, the SHEEN Awards has developed a reputation as one of Atlanta's premier awards shows. The show annually features celebrated performers, beauty and hair tutorials, fashion shows, and entertainment panels, that are specifically curated to appeal to SHEEN Magazine's readers, investors, and partners.
"We want our attendees to experience an unparalleled celebration," Chapman said. "Our goal is to honor and cherish those who many times are overlooked for their life-changing, trend-setting, or charitable contributions."
Previous participants and honorees in the SHEEN Awards shows include actress Meagan Good ("Think Like A Man," "Stomp the Yard"), executive producer Mona Scott-Young ("Love & Hip-Hop"), and actress Vivica A. Fox ("Set it Off," "Kill Bill").
A portion of the proceeds from the SHEEN Awards will go to the Chapman Foundation, INC., whose mission is to provide educational opportunities to enhance lives and help solidify dreams through scholarship programs to deserving students.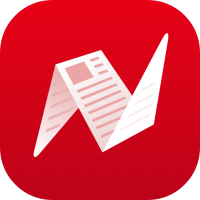 This is original content from NewsBreak's Creator Program. Join today to publish and share your own content.