Coinbase, one of the major players in crypto trading, is starting a lending service. Users can lend certain coins to other users for an amount of time, the Lender is then paid back and profits up to 4% yearly.
For Coinbase, this gives them another tool to bring more crypto-curious in by offering a service that traditional banks do as well, but gives users an incentive to back the loans…profit.
The SEC in turn has threatened to sue Coinbase over this service. The SEC claims that the lend feature would be considered a security. This gives me a few thoughts:
1. Federal government either fears or wants more money from cryptocurrencies.
2. They worry that this service will be detrimental to "real" banks.
3. Or they are actually worried about the safety of those users that will lend.
If the stonk market taught me anything, it's that the government does not care about individual investors. This type of investors is Coinbase's core user base. These are the individuals that will benefit from this program.
The Lend feature begins to bring Coinbase and crypto as a whole into the realm of real-world finance. I know, it has been a part for a while, but lending is normally facilitated by traditional banks or shady vendors. I think Coinbase is making a good call with the feature, it not only gives them more credibility, it provides their users with another revenue stream.
While I can see that the government wants their share of the action, I think this also breeds competition. Lending can always use more competition and if Coinbase can offer great rates and more places begin to adopt crypto as a viable payment option the possibilities are endless.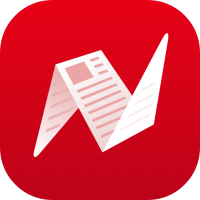 This is original content from NewsBreak's Creator Program. Join today to publish and share your own content.