CHICAGO — Growing Home will be opening its new farm location this coming Saturday, bringing more job training opportunities and food to Chicago's Englewood neighborhood. The new farm will be located next to their other Englewood location.
The organization has three goals they are trying to accomplish — to bring job training to those facing poverty or a criminal background, to bring food to an area where there is food inaccessibility and to help beautify the area by taking over these otherwise abandoned lots.
Approximately 94% of Englewood's population is Black with nearly 57% of residents making a household income of under $25,000 a year. For perspective, only 25% of the entire City of Chicago has a household income of under $25,000 a year. Growing Home Executive Director Janelle St. John believes that poverty and food insecurity specifically hits this neighborhood due to the city's history of segregation and institutional racism.
"Chicago is very segregated, there's been institutional racism [and] lack of investment," St. John said. "Englewood, unfortunately, is an inheritance of a lot of that. Disinvestment, marginalization, racism, I mean I could go on and on. And, some of that manifests itself into food insecurity."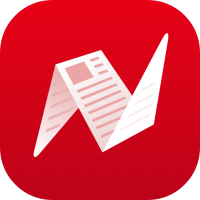 St. John went on to say that the problem in Englewood is a food inaccessibility issue. This is because Englewood is not a food desert, there are resources for proper food production but the distribution of organic food is going to areas difficult for Englewood residents to get transportation to. Growing Home has pop-up events to help combat this inaccessibility issue as well as to make it easier for Englewood residents to physically get to their product.
While Growing Home does participate in the Green City Market, a farmers market on Chicago's North Side, they focus on affordability for Englewood residents.
"When you think about access, its cost," St. John said. "So, what we would sell at the Green City Market up north for a dollar we sell for 50 cents in Englewood and then if you have food stamps you get an additional 50 cents off of that, so that's like a quarter."
All of the food produced at this new Englewood location will be distributed solely in Englewood through local restaurant partnerships, donating to local food shelters and increased pop-up events. St. John hopes that this new farm will help grow an additional 12,000 pounds of food for Englewood residents.
Not only does Growing Home make it affordable to get organic food that is certified by the United States Department of Agriculture, but also provides a paid job training program with both classroom and on-site training experiences. After the program, Growing Home will place workers with a long-term job, with an 80 percent placement rate, and will help them through their transition.
According to St. John, the classroom experience is primarily "about self-reflection, helping people find out what got them in [that position] in the first place and so they see what people may say is negative and [how to] use that as a positive to take themselves to the next level."
St. John said that a lot of the people that Growing Home works with have a criminal background, which are the hardest workers to place after the program. Many of the workers go into manufacturing, food and restaurant jobs after the job training program but Growing Home has plans to also suggest higher education opportunities for their workers in the future.
To get involved with Growing Home, call (773) 549-1336.