The situation in Afghanistan is becoming more absurd each day that the Taliban keeps control over the government and region.
Just yesterday, there was a Terrorist attack at the Hamid Karzai International Airport (Read "Kabul Attack Kills 12 American Troops!!!!! Biden "We Will Hunt You Down & Make You Pay" to learn more about what happened), which left the international community baffled.
Today the Taliban spokesman Zabihullah Mujahid confirmed that music in public areas would be banned.
"Music will be banned in public places, music is forbidden in Islam," he said. Notably, music was also banned during the previous stint of the Taliban between 1996 and 2001. Considering the music sinful, the Taliban banned all the music when it came to power in 1996. - RepublicWorld
The previous government also seemed to have a disdain and disgust for music (Well, music outside of Islamic Music) -- as seen by their destruction of tapes, cassettes, and anything music-related.
Taliban Says Women Will Still Be Able To Go To School, College, & Offices (Words! Action Matter, More Than Words
The extremist group says that women will still be given the right to school, college, and even work in the office.
This, of course, is hard to believe, as these extremists have been killing women for not cooking them meals, despite women not having the means to cook.
And by mean meaning, they do not have FOOD to cook or money to BUY FOOD -- which begs the question as to how these women are supposed to prepare meals for them if they literally have nothing to cook with.
Give this video a quick watch to learn more about women being killed for not preparing meals for the Taliban.
I would say we should all pray for the people, and it wouldn't hurt to do so, but these people need more pragmatic means of assistance.
Thank heaven for the western nations that are opening their countries up for refugees to come, but for the MILLIONS left behind, there will be no help for them.
May whatever higher being there is, watch over the innocent people's lives.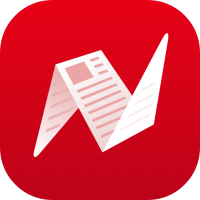 This is original content from NewsBreak's Creator Program. Join today to publish and share your own content.