In June of this year, a small cul-de-sac in a quiet neighborhood of Colorado Springs found itself trending in the national news. Among the stately homes with well-kept yards and beautiful mountain views, there lurked a rental house full of horror.
An evicted tenant from a spacious 5 bedroom, 4 bath home in the 80906 zip code left a terrible and tragic mess in their wake. They spray-painted obscenities everywhere - walls, floors, and cabinets. The carpets were heavily soiled with human and animal excrement, and a non-working freezer in the basement was full of rotting meat. Most disturbing was the discovery of deceased cats in an upstairs bathroom.
Mimi Foster, the listing agent, wrote this description of the house on Redfin:
As you enter, there are soaring ceilings and an open floor plan with a second-floor overlook. You will also notice there is not one surface of the home that has not been enhanced with black spray paint or a swinging hammer - damage done by an angry departing tenant who didn't want to pay rent. But don't let that slow you down. It's not nearly as daunting as the freezer in the basement that's full of meat and hasn't had electricity to it for over a year.
You can see photos of the destruction here.
According to Zillow, this house was listed for sale on June 15, 2021, for $590,000. A hefty price for a property that would require extensive work. Surprisingly, it was under contract the next day and sold on July 9, 2021, for $580,000.
A new look
In just a short time, the former rental house of horrors has a brand new look. The new owner saw the potential for this home, and they have been working non-stop to clean, repair, and renovate.
It has a fresh coat of paint in a charming blue that is reminiscent of a coastal home. There are new windows, and it appears that extensive interior work is being done based on the number of work trucks coming and going at the residence.
The house is not currently on the market, so time will tell if the owners occupy it or make it a rental. Either way, there is an opportunity to write a new story for this property, and I hope it gets an equal amount of attention.
It is no longer a house of horror, but a home with potential. Everything can change with a little time and effort!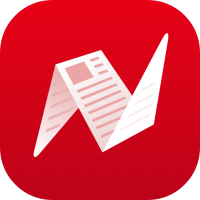 This is original content from NewsBreak's Creator Program. Join today to publish and share your own content.