When you think of Greeley, Colorado, the first thing that comes to mind might be farming or education. Greeley is an agricultural center and home to the University of Northern Colorado (UNC), but it also has an amazing, award-winning collection of outdoor art.
In 2020, Greeley's Art Alley won the Governor's Award for Downtown Excellence which recognizes "outstanding projects and people that reflect an attitude of perseverance and dedication to community revitalization in Colorado."
It won't take you long to realize why Greeley earned this honor!
You can begin the self-guided tour by walking, biking, or driving north on 8th Avenue from the UNC campus towards the downtown area. There are over 100 pieces of outdoor art, including murals, sculptures, art trees, and utility art. The art walk is a little over one mile long and is free for the public to enjoy.
Murals
There are 42 murals including the cover photo, "The Chromatics of Pluralism." This mural's artist is Allison Ramirez and the piece was installed in 2020. It is located in the Art Alley between 8th and 9th Avenues.
Sculptures
There are 22 sculptures including "Sit" by Patricia Vader which was installed in 2017, and "Watching it Grow" by Lorri Acott installed in 2019.
Art Trees
There are 30 "Uptown Art Trees" in flower pots lining 8th Avenue including the "People Tree" by Evan Seigel. It was installed in 2014.
Everywhere you look in downtown Greeley, you will see some form of art. It is an impressive collection that is worth the trip!
Doug's Diner
After enjoying the art, consider stopping at Doug's Diner for a bite to eat. It is conveniently located in the downtown area at 801 9th Street.
The hostess and wait staff at Doug's Diner were welcoming and friendly. They served generous portions of fresh food that was reasonably priced. My son ordered the Redneck Burger - a meat patty served on a griddle biscuit covered with bacon, sausage gravy, and cheese. He cleaned his plate and said it was "delicious."
I choose the Sharon Omelette that has sautéed mushrooms, onions, fresh bell peppers, fresh spinach, diced tomatoes, sour cream, guacamole, and cheese. It is served with your choice of bread and side of either hashbrowns, cottage cheese, or beans. I choose the Griddle Biscuit (highly recommend) and hash browns (crispy). The food was savory and fresh, and the price was right.
Greeley is worth the trip!
If you are looking for a fun day trip, head over to Greeley, Colorado, and enjoy the impressive outdoor art collection. Stop for a quick breakfast or lunch at Doug's Diner and then consider touring the Colorado Model Railroad Museum that I wrote about here.
These activities are within walking distance of each other, so park your car and hit the streets for an unexpected treat in Greeley.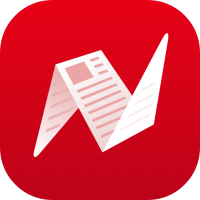 This is original content from NewsBreak's Creator Program. Join today to publish and share your own content.