As Hurricane Henri arrives in Connecticut, State Attorney General William Tong is warning Connecticut consumers to be vigilant of price gouging and price hikes in the aftermath.
During states of emergency, price gouging is illegal and this includes in demand items such as generators and gas, according to state officials.
"Price gougers take advantage of our fear. We're all worried about losing power for days on end, damage to our property and the health and safety of our loved ones," Attorney General Tong said. "Don't let these predatory bad actors profit off your panic. We will not tolerate any profiteering off this emergency and any Connecticut consumers who observe price gouging should report it immediately to my office."
However, not every price increase is price gouging, the Attorney General's Office noted. In many cases, retailers are being charged higher than normal prices from their suppliers and wholesalers and these retailers are adding a small markup on products. When they do that, it is not price gouging, officials pointed out.
Anyone who suspects price gouging should file a complaint with the Office of the Attorney General online at https://www.dir.ct.gov/ag/complaint/. If consumers are unable to file a complaint online or via email, they can call the Office of the Attorney General at 860-808-5318.
Consumers are encouraged to file their complaints online and list accurate information about the company, retail store or online vendor where the suspected instance of price gouging occurred. In the complaint, consumers should list the name and address of the retailer, the date and time of the instance, and also submit any pictures that show the suspected price hike.
During civil preparedness and public health emergencies, price gouging is against Connecticut law. Price gouging or profiteering means increasing the price of an item for sale at retail by more than could be justified in the ordinary course of business market fluctuations.
A 2017 report by the Office of Legislative Research indicated that the severe weather prohibition applies to goods and services that are vital and necessary for the health, safety, or welfare of consumers and are used, bought, or rendered primarily for personal, family, or household purposes (e.g., lodging, snow removal, flood abatement, and post-storm cleanup or repair services).
No distributor or seller may sell or offer to sell consumer goods or services for an "unconscionably excessive price" during a weather emergency. To determine if a violation occurs, the Department of Consumer Protection (DCP) commissioner or court must consider (1) whether the price was unconscionably excessive, (2) whether unfair leverage or unconscionable means were used in setting the price, or (3) a combination of these factors, the report explained.
Acting in coordination with the Department of Consumer Protection, the Office of the Attorney General may file suit against price gougers and seek appropriate relief, including injunctive terms, restraining orders, restitution, and civil financial penalties designed to deter future unscrupulous sales.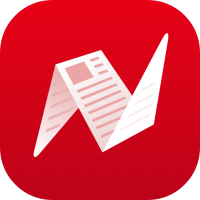 This is original content from NewsBreak's Creator Program. Join today to publish and share your own content.