While Connecticut has made significant strides in increasing the number of state residents with health care coverage, close to 200,000 people remain uninsured, leaving them at greater risk of poor health outcomes from delayed or avoided care, as well as financially vulnerable if they need emergency treatment, according to the Connecticut Health Foundation.
The Foundation, the state's largest independent health philanthropy dedicated to improving health outcomes for people of color, has awarded five organizations - in Bridgeport, Hartford and Middletown - 15-month grants ranging from $62,500 to $82,000, to support their advocacy work to expand access to health care coverage.
Connecticut's uninsured residents are disproportionately people of color and many have incomes just above the poverty level, putting them just above the income limit for Medicaid. In addition, many of Connecticut's uninsured residents are ineligible for assistance to purchase coverage because they are undocumented, the Foundation points out.
"Having health care coverage is a crucial first step to being healthy, and ensuring that all residents have access to affordable coverage is a necessary step toward achieving health equity," said Tiffany Donelson, president and CEO of the Connecticut Health Foundation. "Advocacy is essential in assuring that policies reflect the perspectives of people most affected by state leaders' choices, and we are proud to support strong advocates in their work to assure that as many people as possible can get covered."
Receiving the 15-month grants will be:
Cross Street Training & Academic Center, Middletown ($62,500) - This funding supports advocacy work by the Ministerial Health Fellowship, an organization of Black faith leaders who work to address barriers to health. The organization's advocacy work will focus on access to Medicaid and on meeting the needs of Black and Latinx state residents.
Make the Road CT, Bridgeport ($62,500) - Make the Road CT, an organization that primarily serves Latinx, immigrant, and working-class communities, will advocate for changes to address racial and ethnic disparities in access to health insurance.
Connecticut State Employees Association (CSEA) SEIU Local 2001, Hartford ($62,500) - CSEA SEIU is a union that includes thousands of childcare providers and school bus drivers who do not receive health insurance through their jobs and struggle to afford insurance. The union plans to advocate for policies to provide more affordable coverage options to low-income workers.
Center for Children's Advocacy, Hartford ($82,000) - This funding will support the Center for Children's Advocacy in its advocacy for the expansion of health care coverage to undocumented children and teenagers under 19. An estimated 13,000 children and teens in Connecticut are undocumented and could lack access to health care services when they need it.
Connecticut Students for a Dream, Bridgeport ($82,000) - This funding will support Connecticut Students for a Dream in its HUSKY 4 Immigrants campaign to assure that all state residents have access to coverage, regardless of immigration status.
Research released by the Foundation in 2020 identified a range of policy options the state could take to make coverage more affordable, including expanding eligibility for Medicaid or creating state financial assistance to help lower-income residents buy coverage through Access Health CT, the state's health insurance exchange. Another research brief provided insights into the costs and likely uptake of coverage if Connecticut were to expand Medicaid to cover undocumented children, as six other states have done.
Connecticut legislators recently took action to provide financial assistance to low-income residents purchasing coverage through Access Health CT and to cover undocumented children ages 8 and younger beginning in 2023. In addition, work led by the Office of Health Strategy and Office of the State Comptroller to develop a Connecticut Healthcare Affordability Index aims to help policymakers analyze the impact of policy options on households' ability to afford health care, the Foundation noted.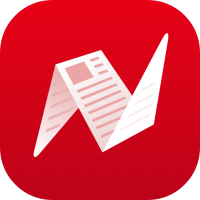 This is original content from NewsBreak's Creator Program. Join today to publish and share your own content.